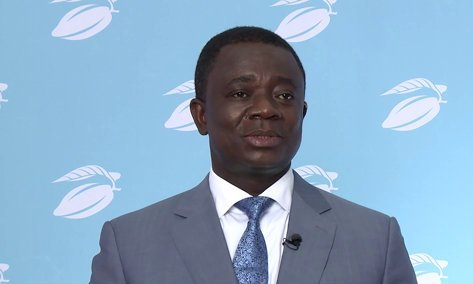 Court dismisses Opuni's submission of no case application
The Accra High Court has dismissed an application for submission of no case filed by former COCOBOD boss Stephen Opuni for causing financial loss to the state. 
The court was of the view that state prosecution had been able to establish a prima facie case in 24 of the 27 charges against Mr Opuni and businessman Seidu Agongo.
The court presided over by Justice Clemence Honyenugah has since ordered Dr Opuni and Alhaji Agongo, who supplied fertilizer to COCOBOD, to prepare their defence for the trial to continue.
On April 12, 2021, lawyers for the accused persons filed the submission of no case.
Defence lawyers said the state had failed to prove beyond reasonable doubt that their client committed the offence for which he has been charged.
Background
In March 2018, the A-G charged the former CEO of COCOBOD, Dr Stephen Opuni and Seidu Agongo, who is the CEO of Agricult Ghana Limited, for causing financial loss of GH¢271.3 million to the state.
The two have been charged with 27 counts, including allegedly engaging in illegalities leading to the distribution of sub-standard fertilizer to cocoa farmers.
Agongo is alleged to have used fraudulent means to sell sub-standard fertilizer to COCOBOD for onward distribution to cocoa farmers. At the same time, Dr Opuni is accused of facilitating the act by allowing Agongo's products not to be tested and certified, as required by law.
The two accused persons have pleaded not guilty to all the 27 charges and are currently on a GH¢300,000 self-recognisance bail each.