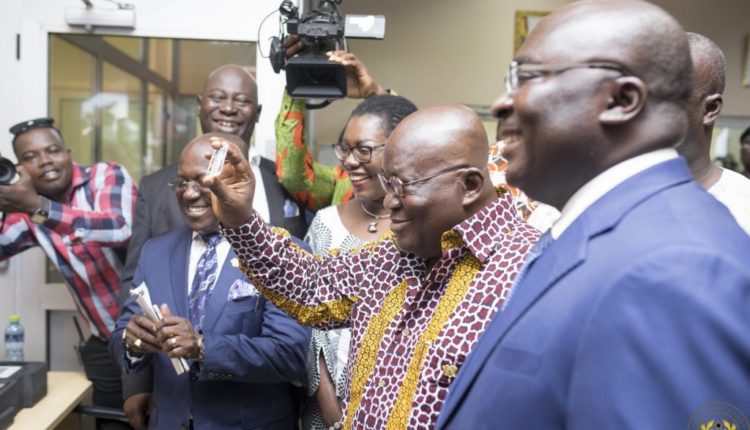 Court gives NIA green light to continue mass registration exercise
The National Identification Authority is set to continue its controversial registration exercise after an Accra High Court dismissed an injunction against it over coronavirus fears.
In one of the swiftest hearings in recent times, the Presiding Judge,Justice Anthony Oppong, determined the case Friday after the Attorney General asked for a quick hearing.
The court agreed with the state's position that the registration exercise despite the coronavirus outbreak in Ghana, that the applicants also did not demonstrate in any way what they stand to lose if the NIA continues with its work of registering Ghanaians for their Ghana Cards.
The court agreed with the state's argument that the NIA exercise is a statutory duty which if not done, could bring greater harm to the work of the NIA and the Electoral Commission.
Greater inconvenience is coming if NIA stops registration – A-G argues amidst coronavirus outbreak
The Ghana Card is essential for the December 2020 elections and will be one of the requirements for a valid voters ID card.
"The application for interlocutory injunction ought to fail and same is dismissed" Justice Oppong ruled.
Why the rush – CHRAJ questions NIA, EC over registration amid COVID-19 outbreak
The Court in its ruling made reference to President Akufo-Addo's address on March 15, and observed that the President's executive orders did not restrain public institutions from working but asked them to take precautionary measures and also take heed to social distancing protocols as they go about their work.
To this end, the Court does not see why its should restrain a State institution from doing its work because of a statement that does not in anyway refer to State institutions.
The court subsequently awarded a cost of six thousand Ghana cedis (Ghc 6,000.00) against the two applicants, Kevow Mark-Oliver and Emmanuel Akumatey Okrah, in favour of the first respondent (NIA).