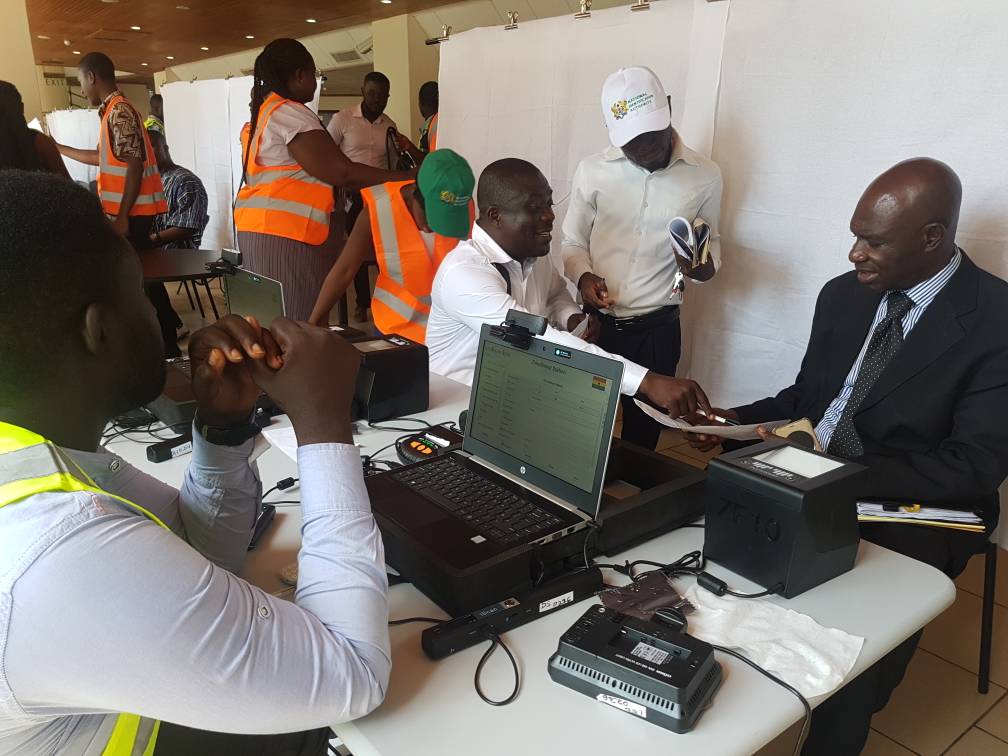 Court grants AG's request to hear NIA injunction case early
The hearing of an injunction application against the National Identification Authority has been brought forward as the state seeks an early judgment.
The Accra High Court has granted the Attorney-General's request after it argued the suspended registration exercise organised by the NIA was crucial to the December 2020 polls, theghanareport.com's sources at the court have revealed.
The case, which was expected to be heard in April, has now been slated for Friday, March 27.
Two citizens, Mark Oliver Kevor and Emmanuel Okrah, filed a case in court praying it to restrain the NIA from registering Ghanaians for the Ghana card during the outbreak of COVID-19 in the country.
According to the two, the NIA's mass registration exercise was in clear defiance of the President's ban on public gathering.
A different division of the High Court, presided over by Justice Daniel Mensah, on March 23 granted a similar request filed by a businessman, Prince Tabi, and 29 others.
The injunction has been in force since March 23 and would last for 10 days.
The NIA suspended its registration exercise in the Eastern Region, citing the application as its reason.
But the Deputy Attorney General, Godfred Yeboah Dame, had said that Ghana would suffer greater inconvenience and harm if the NIA's registration exercise did not go on as scheduled.
Greater inconvenience is coming if NIA stops registration – A-G argues amidst coronavirus outbreak
The AG's office, which is joined as a defendant in this action, filed two applications in court.
The first asking the court to hear the injunction motion filed by the two citizens earlier than usual, while the other asked the court to dismiss the application for an injunction.
But Lawyer for the two citizens, Nii Kpapko Samoa Addo, urged the court to dismiss the request to have the case heard earlier than usual.
According to him, the rules of court required that they be served with such an application three days before the court date.
He also argued that the High Court differently constituted had already granted an injunction in respect of the same facts.
The Deputy Attorney General, Godfred Yeboah Dame, disagreed, maintaining the state's request was legal.
He also urged the court to disregard the reference to a granted injunction, since that was not a matter before the court.
Justice Anthony Oppong granted the request to hear the matter early.