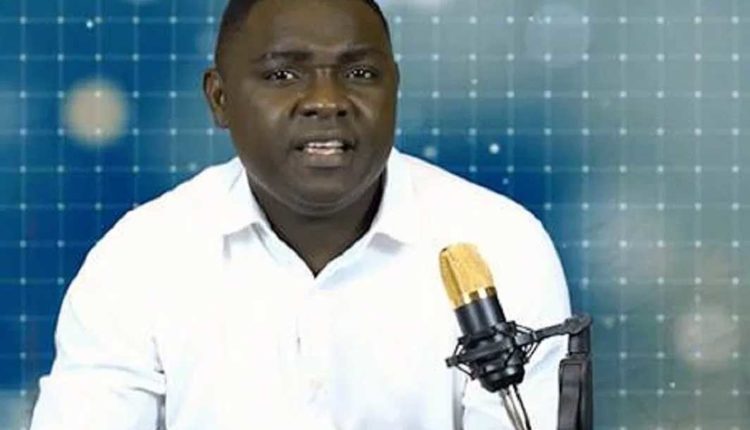 Court issues arrest warrant for social media commentator Kelvin Taylor
A High Court presided over by Justice Eric Kyei Baffour has issued an arrest warrant for social media commentator, Kelvin Taylor.
The warrant was directed at the Inspector General of Police (IGP), the National Security and the Bureau of National Investigations (BNI).
The security agencies are to present Mr Taylor before the court to answer questions on why he should not be committed to jail for some derogatory comments he made about the judge.
Mr Taylor during his recent video on social media called "With All Due Respect" made some wild allegations against Justice Baffour.
In his introduction in the said video, Mr Taylor said "today I will tell you about the men in red, yes the men in red and how some of them have been compromised".
According to him, Justice  Baffour who was among some High Court Judges who were promoted to the Court of Appeal recently has allowed himself to be used by the government as a conduit to achieving its mischievous agenda.
He, therefore, called on the Chief Justice to probe the Court of Appeal judge.
Should the Chief Justice fail to act, Mr Taylor threatened to release some audios he claimed were in his possession to expose discussions the Court of Appeal Justice had with some high ranking government officials.
The social media commentator cited a case presided over by Justice Eric Kyei Baffour, "The Republic versus Eugene Baffoe-Bonnie and four others".
Kelvin Taylor alleged that the judge is deliberately twisting the law as far as proceedings, in that case, is concerned to favour the Akufo Addo-led administration.
"Justice Eric Kyei Baffour was quickly promoted from a High Court Judge to a Court of Appeal Judge. I can say on Authority that Justice Eric Kyei Baffour is operating on the orders of the President Akufo-Addo and Mr Kan Dapaah [National Security Minister].
"This is why the case of the former NCA board members was jumped straight to the Commercial Court where Kyei Baffour operates so that he will execute government agenda, this is basic.
"With all due respect my fellow Ghanaians, Justice Kyei Baffour is seriously doing the bidding of the President and more importantly the bidding of the National Security Minister, Mr Kan Dapaah," Kelvin Taylor said in the video.
Watch the full video below: