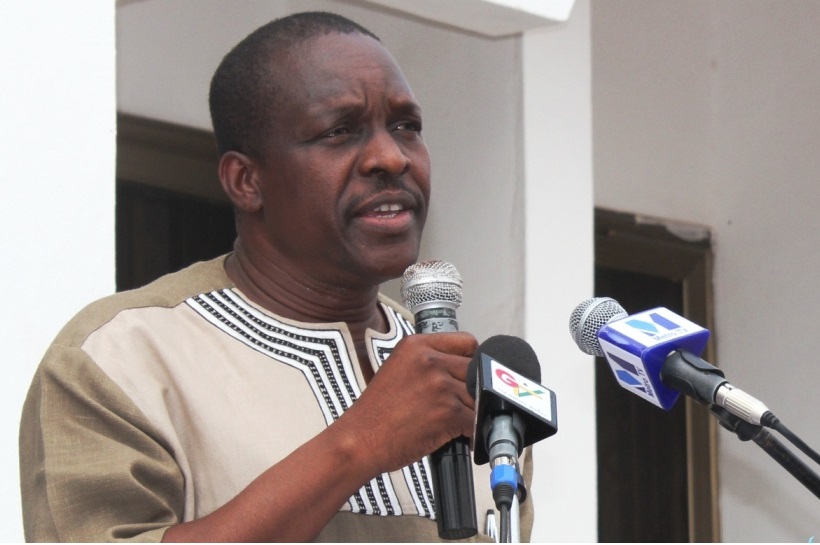 Create National Fund to support youth – Bagbin
The Second Deputy Speaker of Parliament, Alban Bagbin, has stated that, for the country to thrive, one of the things it must consider is to create a National Fund to take care of the youth.
Bagbin said this when he was addressing the Chiefs and people of Akwapim at a grand durbar to climax this year's Ohum/Odwira Festival at Mampong Kontonkyi in the Eastern region of Ghana on Saturday, October 13, 2018.
The program was under the theme: 'The Youth and National Development; Roles and Responsibilities of Traditional Leaders'. Bagbin who doubles as the lawmaker for Nadowli/Kaleo was the Special Guest of Honour at the festival.
He assured the people of Mampong Kontonkyi that if he is given the opportunity as the flagbearer and subsequently, becomes the President of Ghana, he will use all his organizational skills to mobilize the people to raise the necessary funds to take care of the youth.
"The youth of every society is the treasure of the society and so this fund will definitely be so decentralized that all districts would have a share," he added.
He emphasized that traditional leaders will play a very key role in the administration, management and utilization of the fund.
The Nadowli/Kaleo lawmaker is of the view that in the decentralization policies the country is implementing, traditional, religious leaders among other local leaders need to be properly positioned in the development of the local areas.
The flagbearer aspirant believes that central governance is being imposed on local governance of which he believes is not the best.
He is optimistic that if all of things are rightly done or implemented, the country can boast of impacting the lives of the youth in the country by providing them with the right environment to grow and develop.
In attendance at the festival were the Mamponghene; Osaberima Nana Kwame Otu Darte iii, Akyepere Kotokuhene; Nana Ntiamoah Gyan ii, the Committee Chairman, Nana Addo Asiedu Darte, Nana Berbi Brafo and a host of other chiefs, priests and priestesses.
Some NPP government officials like the National Organiser; Sammy Awuku, M.C.E Dennis Miracles Aboagye among others were also in attendance.
source: starrfmonline