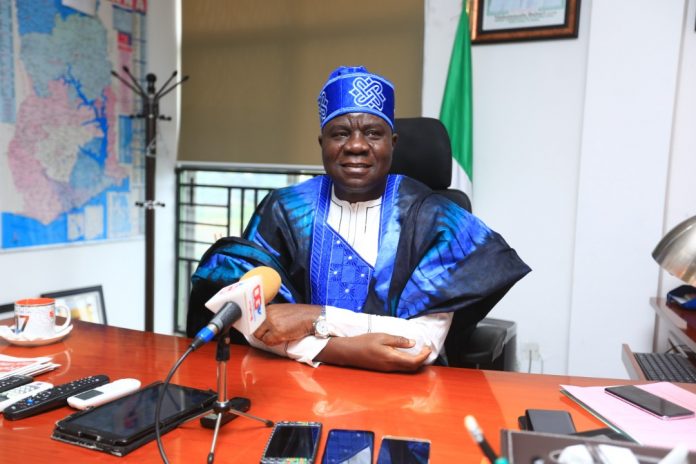 Criminal Nigerians are illegal migrants- High Commissioner
The Nigerian High Commissioner in Ghana, Ambassador Micheal Olufemi Abikoye has observed the majority of Nigerians engaged in various forms of criminal activities are illegal migrants.
According to him, these persons whose activities are casting a slur on the image of the entire Nigerian community in Ghana used unapproved routes to enter the country and that they are not officially known to the commission.
On Accra-based Okay Fm on Tuesday monitored by MyNewsGh.com, he bemoaned the persistent harassment of Nigerians by officials and residents indicating that conduct of the few illegal migrants among them is giving the masses a bad name.
"Those engaged in criminal activities are not known to us. They did not enter the country through legal means and we do not know them. I am urging the security agencies to deal with them as and when the flout the law", he revealed.
He is however worried that both the traditional and mainstream media continue demonize Nigerian residents in Ghana warning that it is a recipe for xenophobic attacks if care is not immediately taken.
"The Ghanaian Press, both print and electronic as well as social media seems to have enjoyed a field day in demonising Nigeria which for all intent and purposes, is seen as a fraternal brother to Ghana.
The ongoing media trial of criminals which was now being turned into a media trial of Nigeria as a country, calls for moderation on the part of media practitioners in Ghana."
Meanwhile, Ogbonna Keyse, spokesperson for Nigerians in Diaspora has said "We are sad and worried because we know that the majority of us are not like that. Nigerians are not criminals. Nigerians are not kidnappers. Nigerians are not murderers. Nigerians are good people, hardworking people."