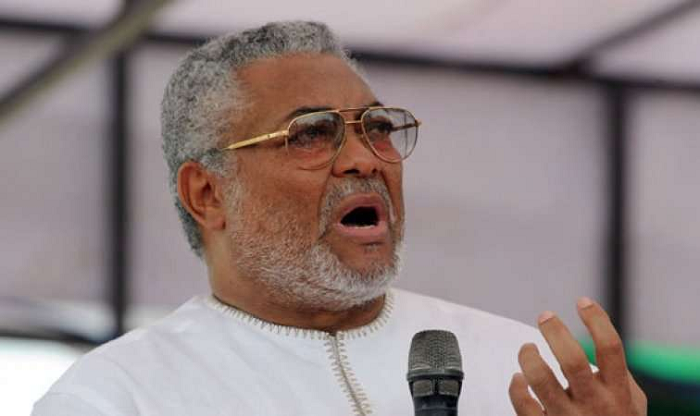 Curb the use of strong language in you political discourse – Rawlings to NDC
Former President, Jerry John Rawlings has expressed worry over the crop of leaders currently heading the National Democratic Congress (NDC) party and fears the party may be swaying away from its ideals such us respect, discipline and natural justice.
According to him, the use of strong language by some in their political discourse, is unbecoming of the NDC that was borne out of the AFRC/PNDC.
The former President's comment was in reaction to the 'scuffle' between the Okyehene and the Ashanti Regional Secretary of the NDC, Kwame Zu, for suggesting that the Okyehene had resorted to sharing drinking water with animals.
Meanwhile the Ashanti Regional Secretary has come forward to apologise for his comments against the Okyehene and Okyeman.
In two separate tweets, the former President said "The genuine NDC borne out of the AFRC/PNDC does not disrespect people. NDC stands for natural justice, discipline and respect. Let's not sway from these ideals. "
"Let's hope our party can curb the use of strong language by some in their political discourse.  I'm glad the Okyeman citizenry bared its teeth enough to elicit an apology from the NDC branch responsible. "
Find below the tweet from the former President