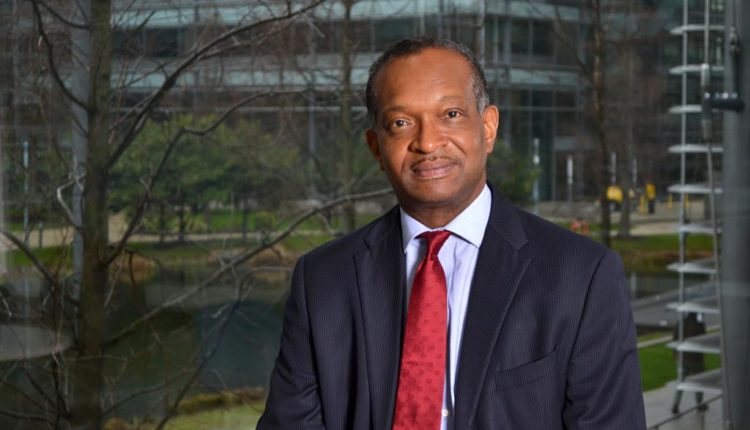 Cybercrime poses threat to major sectors of economy – Kweku Awotwi
Increased efforts toward the fight against cybercrime are not only relevant to financial institutions and other businesses but are also a means to combat terrorism as a country, according to Kweku Andoh Awotwi, Executive Vice President of Tullow Ghana.
"In today's world where terrorism is all over – not just in Europe but on our doorsteps in Cote d'Ivoire, Burkina Faso and Mali – it is really becoming a big issue. And a lot of it is not really all about violence but also about cybersecurity and cybercrime, and banks, in particular, are very susceptible to those kinds of attacks.
"But it's not just our banks and our retail organisations. Can you imagine if there were some cybercriminals are able to hack into our oil and gas installations or our electricity installations? They could cause havoc."
Mr Awotwi was speaking to the B&FT on the sidelines of the 3rd Session of the 19th Congregation of The Ghana Institute of Management and Public Administration (GIMPA), where he delivered a speech as Guest Speaker on the topic 'Ethical and Servant Leadership for National Development'.
Mr Awotwi commended Management of the Institution for the introduction of some new courses, including two masters' programmes in IT and Law.
The astute engineer also advised the Graduating Class to go out and demonstrate ethical leadership in their various fields.
"Having worked in various private and public-sector institutions for almost 30 years, I have had opportunities for many lessons on Ethical and Servant Leadership. My time at all those institutions – Kaiser Aluminium, Ashanti Gold, Volta River Authority – has taught me the importance of standing by my values and having the courage to always do what I believe is right, in both small situations and larger ones.
"As you set about utilising the knowledge you have acquired here to improve your circumstances, we look forward to your inspiring leadership, values-driven, accountable, leading by example, with passion, humility and service," he said.
In his remarks, Professor Philip Ebow Bodzi-Simpson, Rector of GIMPA, noted that the new programmes, which fall under the School of Technology and the Faculty of Law, will serve as an interface to put in place appropriate frameworks to combat cybercrime.
He added that the Institute is aware of the roles that the public sector and effective public administration play in creating the right environment for the development of society, hence its commitment to organising disciplines of leadership and governance to address the issues.
The Rector congratulated graduates and admonished them to be useful members of society, family, the country, and the world at large.
"Your course of study at this institute is a preparatory exercise that you have completed. We hope that you will go out with the admonishment that your learning and your degrees are not ends in themselves, but are to position you to be useful members of society, family, the country, and the world; and that you will see yourselves not as masters and madams, but as servants to a higher calling," he said.