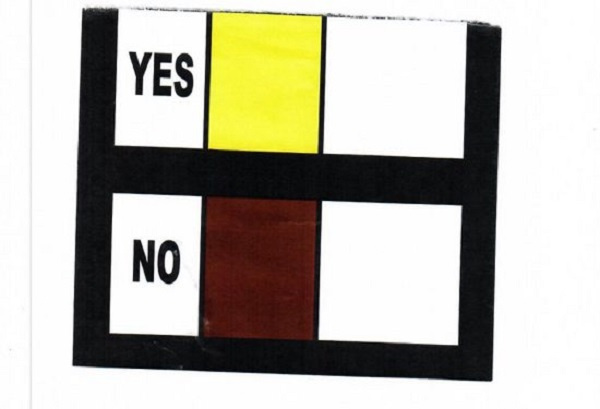 Dec 17 referendum: Peace Council wants further dialogue and consultations to end "misinformation" and confusion an
The Peace Council is calling for further dialogue and consultation to end what it calls misinformation and confusion surrounding the upcoming December 17 referendum.
The referendum seeks to amend Article 55 (3) of the 1992 constitution to either allow political parties participate in local level elections.
There have been various campaigns ahead of the polls.
The largest opposition party, National Democratic Congress is vigorously campaigning for a 'NO'vote whiles the governing New Patriotic Party (NPP) is canvassing for a 'YES' vote.
The National House of Chiefs is currently divided over the matter.
Whiles President of the House, Togbe Afede XIV in a statement said the house was against the amendment of Article 55(3), two other Chiefs dissociated themselves from those comments.
Western regional Chairman of the Governance Committee of the National House of Chiefs, Ogyeahoho Yaw Gyebi II of Sefwi Anhwiaso was quick to reject the statement.
According to him, the views expressed in the statement does not represent the collective view of the House of Chiefs.
Okyenhene, Osagyefo Amoatia Ofori Panin II also distanced himself from the stance of the House of Chiefs.
President of the House of Chiefs issued another statement rejecting the claims made by his colleagues.
He explained that the decision to kick against the amendment of Article 55 (3) was a collective decision of the house contrary to claims made by his colleagues.
Togbe Afede XIV described the stance taken by his colleagues as 'dishonest' and 'mischievous'.
To end the dissent on the matter, the Okyenhene issued a statement registering his support for the amendment of the Article to allow political parties participate in local level elections.
But the Peace Council believes more efforts are needed to address the confusion surrounding the exercise.
Eastern regional Chairman of the Council, Rev. Andrew Dunyor said "when it comes to communication or dissemination of information, there should always be a dialogue. If someone has a dissenting view from yours, it doesn't mean you should fight. So we need to sit down, we need to talk, we need to dialogue and find a way out of the situation"
He further stressed "education about what we intend to do [referendum] is key. We need to educate people to know what the whole process is about. If people are misinformed, it creates a problem. It is not too late. We have about a month more to go. We need to intensify the education so that people can be well informed".
Low education of referendum
The latest afrobarometer report by the Center for Democratic Development (CDD) showed that 51 per cent of Ghanaians are not aware about the referendum.
According to the report from CDD, although a majority number of its respondents agreed to vote, there is little education about the December 17 exercise.