Deceased Ghanaian nurse killed by COVID-19 lost her dad two weeks to the same virus before her death
The UK-based Ghanaian nurse, Mary Agyeiwaa Agyapong, who died of coronavirus, lost her father to the same contagion a fortnight before.
Her family is distraught as they face a double tragedy of mourning Mary and her father, Stephen Agyapong. He died two weeks before his daughter followed him to the underworld without seeing his second grandchild from Mary.
UK's Daily Mail reported the latest development, citing family sources.
It is now a huge task for Stephen's widow, who is Mary's step-mother, to deal with the reality of losing two relations within days to COVID-19, the disease caused by the coronavirus.
Elizabeth Agyapong, who lives in Wellingborough, Northants, could not hold back her pain.
"My head is hurting. My husband died and then my daughter. I have lost two lovely people in my life," she is reported as saying.
Mary's brother, Charles, also disclosed to the Daily Mail, "We are now mourning for two members of our family – first my father and now Mary. It is a very hard time for us. We need time to grieve."
Johnson Osei, an HGV technician and close friend of Stephen, disclosed that his pal had high blood pressure and succumbed to the COVID-19 infection.
Stephen and Johnson lived together in the UK before they acquired separate homes. It was Stephen who ensured that his daughter joined them in the UK when she was a teenager.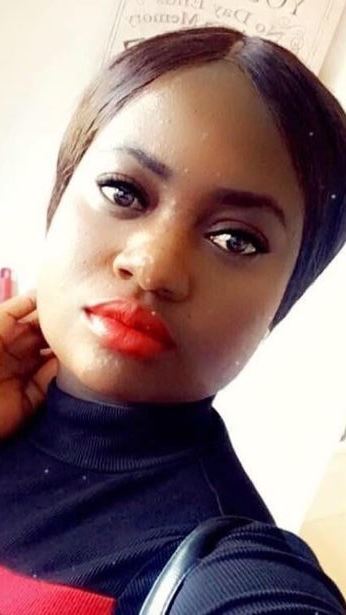 Mary attended a school in Wellingborough and proceeded to a university in Luton where she studied nursing.
"It is a tragedy for the family," added Mr Osei. "Mary already had a little baby, so there are now two without a mother".
He said the memories of the deceased persons would remain with him because "both Stephen and Mary were great company".
Mary was eight months pregnant and died on Sunday, April 12, after a life-saving caesarian section to save her child, though unclear if the baby girl was infected.
The surgery had to be carried out after Mary's health started failing, and she eventually died a few days later during Easter.
The 28-year-old health practitioner halted her nursing duties at Luton and Dunstable Hospital when she was 28 weeks into her pregnancy. Hospital management said they followed permitted guidelines for staff who were pregnant.
She tested positive for COVID-19 after being tested on April 5 and was admitted to the hospital on April 7, according to management.
The Chief Executive Officer of Luton and Dunstable Hospital, David Carter, told staff via an internal circular that the emergency caesarean section was critical due to Mary's ailing health attributed to the virulent infection.
Colleagues at Luton and Dunstable Hospital described Mary as "a fabulous nurse and a great example of what we stand for".
"Mary worked here for five years and was a highly valued and loved member of our team, a fantastic nurse and a great example of what we stand for in this Trust."
"Our thoughts and deepest condolences are with Mary's family and friends at this sad time. We ask that the family's privacy is respected at this time," parts of the memo read.