Disqualified NPP aspirant ready to go independent
DISQUALIFIED NPP parliamentary aspirant in the Sunyani West constituency in the Bono region has indicated he is set to go independent.
Bernard Oduro Takyi, a Mandela Washington Fellow, pointed to a scheme inside the party to deny him the chance to contest the incumbent Labour and Employment Minister, Ignatius Baffour Awuah.
There is in-fighting within the governing New Patriotic Party over a plan to protect some sitting MPs, many of whom are also serving as ministers.
The Majority leader, Osei Kyei Mensa Bonsu, and the  First Deputy Speaker, Joe Osei- Owusu, have led a campaign for protectionism and are set to be its beneficiaries.
The plan is believed to be centred around constituencies in the Ashanti Region, the party's main stronghold.
During the process of organising party primaries, several aspirants complained they were denied nomination forms, others had to travel to the national capital Accra to pick a form.
After attending a vetting in February, the presiding member of the Sunyani West District Assembly, Bernard Oduro Takyi, said he was told he did not qualify.
"I wrote to the National Parliamentary Vetting Committee on March 11, 2020, on why I was not recommended. Till date no response has been communicated," he said.
He said he filed an appeal with the National Parliamentary Appeals Committee and appeared before it on March 18th, 2020.
He is yet to be told anything after more than two months. Mr. Takyi believed the coronavirus pandemic was being used as an excuse by the party to keep silent.
Mr Takyi argued that giving the results of an appeals committee had nothing to do with coronavirus. According to him,  a time-wasting tactic was being employed to frustrate his ambitions.
He anchors his campaign on the slogan,  "emmer3 noaa nie" to wit 'the time is now'.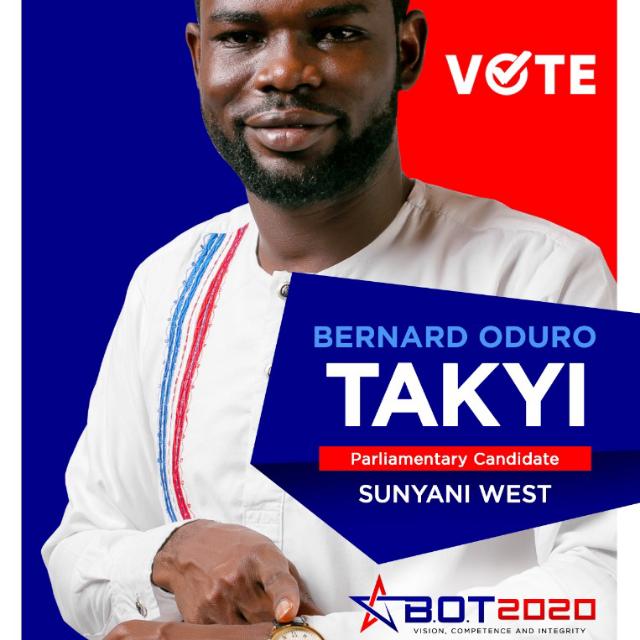 Mr Takyi has demanded to be reinstated into the race with barely six months to go for the parliamentary elections or he would go solo.
Following precedents? 
It won't be new to the party. In 2008, the current First Deputy Speaker of Parliament, Joe Osei- Owusu, went in independent and won the Bekwai seat.
In that same elections, Seth Adjei-Baah, popularly known as Shaaba, the Managing Director of Shaaba Enterprise Limited, won the Nkawkaw Constituency Parliamentary seat.
Both men joined the NPP'S Majority side in Parliament.
In 2012, Mr Osei-Owusu retained his seat on the ticket of the NPP. Mr Adjei-Baah, however, lost the primaries to Eric Kwakye Daffour, who is the incumbent MP for Nkawkaw.