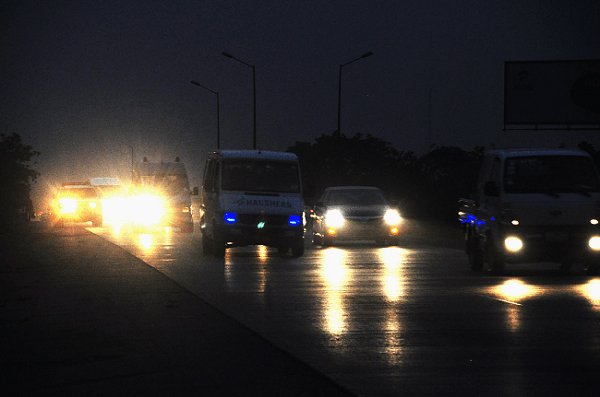 Drivers using unprescribed lamps face prosecution beginning Sept 30
Beginning September 30, 2021, state agencies will take action against drivers who continue to use unprescribed lamps, contrary to the road traffic laws.
The exercise which will be spearheaded by the National Road Safety Authority (NRSA), Driver and Vehicle Licensing Authority (DVLA) and the Motor Traffic and Transport Department (MTTD) of the Ghana Police Service will see to the prosecution of such offenders.
NRSA, in a statement, said the continued use of such lamps exposes other road users to the threat of crashes, especially at night and thus the need for such coordinated enforcement exercises to make the country's roads safe for its users.
Listing the requirements of Regulation 65, the Authority advised drivers and vehicle owners to voluntarily abide by the laws to avert any inconveniences.
What the law says:
Vehicles or trailers shall be equipped with electric lamps or another kind as approved by the Licensing Authority
A vehicle shall have two lamps in front with one on each side of the motor vehicle and placed in a manner that exhibits a white or yellow visible light within prescribed distance and to indicate the width of the vehicle
The vehicle may be filled with additional one or two auxiliary spots or flood lamps
A driving lamp is not placed in a manner that allows the lamp to project above the bottom of the frame of the windscreen
Though a maximum of four driving and spot or flood lamps are allowed, the electrical switching should be arranged to allow the use of only two of those lamps at a time