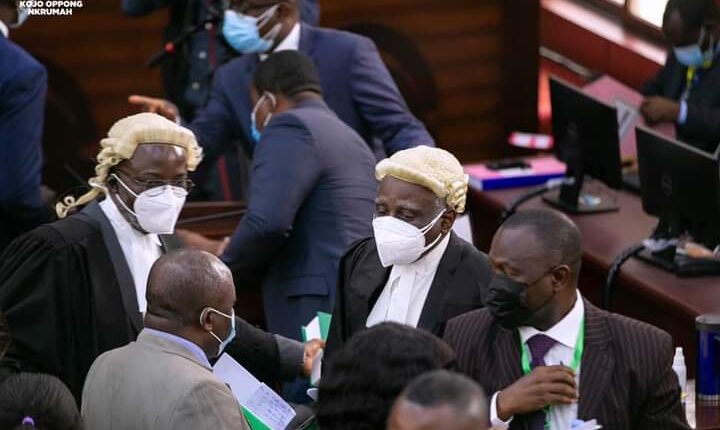 EC boss cannot runaway from cross examination – Tsatsu Tsikata reacts to EC closing its case
The Electoral Commission, which is the first respondent in the election petition hearing has announced closure of its case as it explains that it is satisfied with proceedings so far.
Counsel for the commission, Justin Amenuvor after cross examination of the third petition witness Robert Joseph Rojo Mettle-Nunoo said he is does not intend to call any witness to testify.
His sudden announcement was greeted with a fierce refusal from the petitioner's legal team led by Tsatsu Tsikata.
The team, who have been looking forward to cross examining witnesses from the respondents, would not let this slip through their fingers.
"It is our respectful submission that counsel for the first respondent does not have it open to him to take the cause that he just proposed to this court. In this proceedings the respondents have put in a witness statement.
"My Lords, let me remind the respondent that in this proceedings, at the point of Case Management Conference (CMC) with regards to witnesses being called, the respondent put forward a witness. It is at the point of CMC that such an election is notified to the court. At that point they elected to submit a witness statement.
"In effect, this witness cannot run away from cross examination when they have elected a witness," Mr Tsikata reminded the respondents.
But the seven-member panel were of the view that the respondents are at liberty to do so as it is backed by law.
The Chief Justice Anin Yeboah further advised Mr Tsikata to adopt the word 'evading' and not 'running' used in his argument as it could be misinterpreted to mean something else.
To which, Mr Tsikata agreed but still insisted that the witnesses must allow themselves to be cross examined.
Justice Getrude Torkornoo reminded Mr Tsikata that "nobody can compel a party to testify."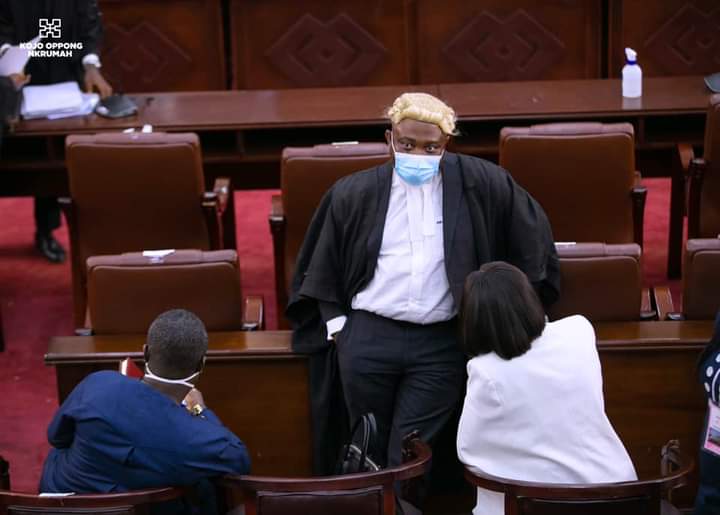 Mr Tsikata reiterated that once the parties had put forward its intention to call witnesses during CMC, it cannot go back on its word.
The justices also pointed to the fact that should a party decide to call six witnesses and end up calling five witnesses, it is at liberty to do so.
As it stands now, Electoral Commission (First respondent) and President Nana Akufo-Addo (second respondent) have announced their intention not to call any witness.
The court will on February 9, 2021, hear the legal argument and decide if the two respondents must present their witnesses.