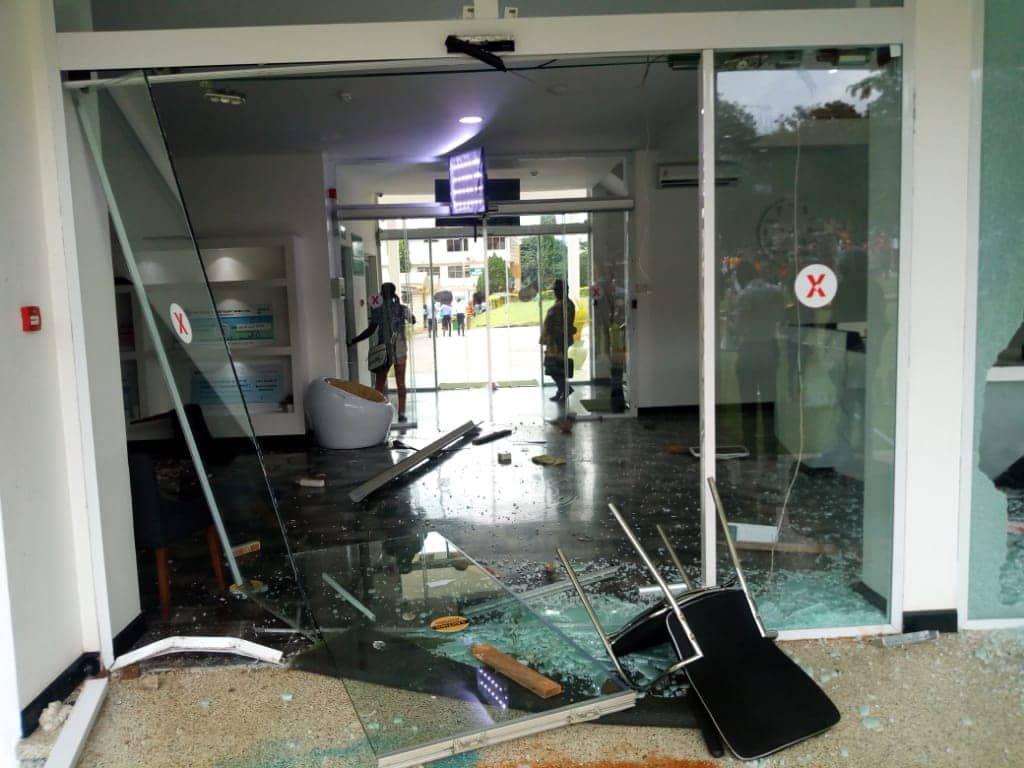 Education minister to visit KNUST over violent demonstration
The Education minister is set to visit the country's second largest university, KNUST closed down after violent student demonstrations.
Mathew Opoku Prempeh is expected to lead a delegation to the campus for a fact-finding mission at Kwame Nkrumah University Science and technology in the Ashanti regional capital, Kumasi.
The demonstration organised by the Student Representative Council was a culmination of what they described as 'oppression' by the university administration headed by Vice-Chancellor, Professor Kwasi Obiri-Danso.
'The last straw that broke the camel's back was a battering of students last Saturday by the school's internal security', a student leader told Joy News Monday morning before the demonstration would turn violent.
Saturday's incident which led to the arrest of at least 11 students triggered a call by the student leadership for a peaceful march and a lecture boycott. A response by the authorities demanding they attend classes was ignored.
Students clad in red attire mounted roadblocks on campus. At least 30 vehicles have been damaged and glasses smashed.
The school's private security which clashed with the students last Friday were overpowered on Monday's re-match against a poised youthful side.
Police were called to step in and the Ashanti Regional Security Council later imposed a curfew and closed down the school.
Students were expected to vacate their residence by midday Tuesday except for international students who have been allowed to stay in the ghost town.
Government body for the youth, the National Youth Authority has blamed the school authorities for the violence.
NYA CEO Emmanuel Asigri noted Monday's violence could be traced to authorities "tacit endorsement" of "barbaric" and "shocking" clamp down on some students by the school's internal security.
source: Myjoyonline