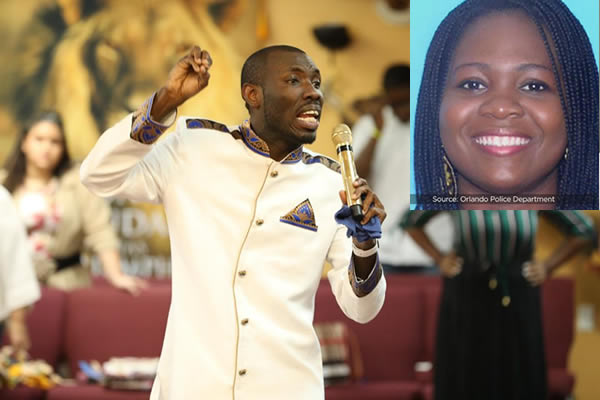 Edwinology's Lab: The man who stood on the 9th floor and heard the song 'I believe I can fly'
Rest In Peace, Barbara.
E-lab has been struggling to understand why some people find it nonsensical for a man to say the 'pastor' who murdered his wife was influenced by the devil.
If we consult science, it could say this man shot his wife because he was influenced by the cold he caught on Sunday.
For science tells us that common triggers for negative thinking includes even a common cold. And I don't know how we can call the act of killing one's wife a positively inspired moment of clear-eyed thinking.
People who think it is intelligent to forbid any talk of the devil may have to settle for the possibility that a cold was behind the cold-blooded murder. Now, which is more ludicrous?
When people say the devil made me do this or that, they have said something as sensible as saying the chilling weather made me horny.
If our education means we must not think the devil works behind human scenes, we are free to call it anything, but certainly not enlightenment.
For even in the literal sense, all the light we have at home is brought to us courtesy of hidden wiring buried in plastered walls. Things are clear at home because things are hidden.
Life is reasonable because it is first mysterious. Life is meaningful if we understand that some things are unmeaning.
Why do we carry flowers to a wedding and also carry flowers to the grave? What thinking could have influenced us to have flower girls at the bride'side and also lay wreaths at the grave side? Have the dead told us they need wreaths to cross over?
How we think, how thoughts come to us is a mystical thing.  The brain is physical but the mind is not. Once a thought enters the mind you cannot tell exactly the materials that composed the thought.
British writer, G.K Chesterton, points out that while we can for example know how much of phosphorous is in pork, we cannot know how much of reason or the supernatural is contained in a thought.
Once a thought enters the mind, the thought has been spoilt for scientific analysis to determine where it came from just as evidence can be spoilt before criminal analysis.
How do we answer, for example, the question marriage counselors often ask dewy-eyed lovers? 'John, why do you love Juan?' The best answer to this question is always, 'I don't know'.
You cannot say you love someone because she is beautiful. You can only say you find her attractive.
You cannot say John loves Juan because she is caring. You can only say John likes Jane because she is caring.
All the reasons we give for loving people are symbolic reasons. All the reasons we give are wrong answers. What do you do if Juan is disfigured? Or when she no longer cares?
And if a man's love for a woman depends on her love for him, aren't we discussing the volatility of share prices at the Ghana Stock Exchange?
Love is unreasonable because love is mystical. If you watched Titanic, you would have read a portion of the Bible.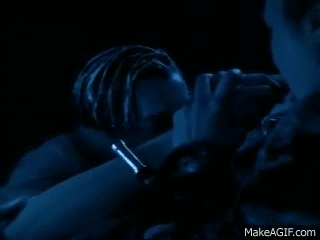 These two examples of love and wreath-laying as expressions of something spiritual should explain why if a man shoots his wife, we ought to see the outworkings of a dark spirit.
If we prefer to substitute the phrase 'devilish influences' with negative influences because it sits well with us, we have only substituted Kevin Prince Boateng with Jerome Boateng.
Of course, when we say someone was influenced by the devil it cannot mean we want to let a man off the hook.
It means the chilling weather cannot be responsible for the pregnancy you planted that night.
It means the man who stood on the 9th floor and jumped to death cannot hold R.Kelly responsible because his hit song 'I believe I can fly' was playing in the background.
The fake pastor must bear the full consequences.
The UN has its headquarters in New York but has set up country offices everywhere else.
We also believe that the devil has his headquarters in the spiritual realm but has set up country offices in every man's mind.
And if something goes wrong in the man's mind, we have reason to suspect the instructions may have come from headquarters.
Those who do not hold this view only prosecute and jail the man.
But Christians are much more courageous in our investigations. We want to jail the man and also jail the secretary-general who gave the instructions but has mysteriously disappeared.
But we are convinced we can find him, and when we open the Bible, we see him in Genesis 4:7 "….sin is at crouching at your door, it desires to have you, but you must rule over it."
We are determined to find this stalker and charge it with accessory to murder and unwanted surveillance.
We do not think it is justice to jail one man and leave another simply because the lazy legs of our so-called enlightened mind cannot find him.
If we are accused of blame-shifting escapism, we accuse our accusers of allowing an accomplice to escape.
If we insist that it is silly to say a man murdered his wife under devilish influences, we would not be ridiculing Christianity.
We are simply making it silly to lay wreaths at a graveside, send flower girls to a wedding or kneel down to tell Jane, 'I love you'.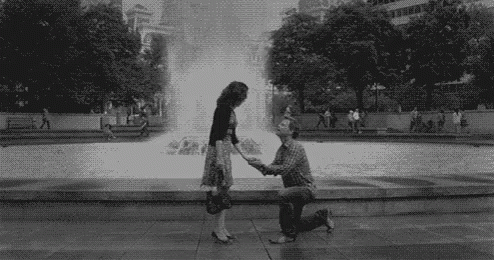 Rest In Peace, Barbara
Read also from the author:
Edwinology's Lab: The Man Who Got Angry At God After His China Visa Was Rejected Last November
A take on the free-spending of the government, occasioned by the coronavirus pandemic.
Edwinology's Lab: The motto of this country is freedom from justice
A write-up on the justice delivery system following a court order, allowing a former CEO to escape jail time if he can refund stolen state cash.
Edwinology's Lab: The people who have noses but cannot smell
It is a take on the president's directive to the Auditor-General to proceed on accumulated leave.
Akufo-Addo unleashes the dragon, Bawumia
Some reflections on the president's choice of Bawumia as running mate – for a record fourth time.
When you want a boxer but you are given Ghandi
An attempt to explain what the choice of Prof. Jane Naana Opoku Agyemang as Mahama's running mate could mean to the NPP.
Edwinology's Lab: Why Kennedy Agyapong is a new media darling
It rejects the claim that the media is hypocritical for its u-turn on a man it once blacklisted
Dismiss, the new Supreme Court diss
A write-up on the day the Supreme Court dismissed the NDC suit against the EC