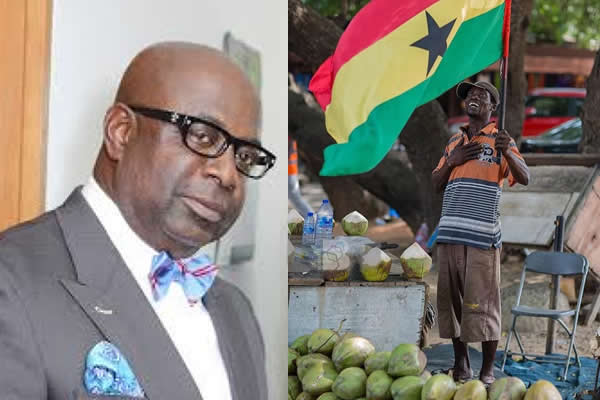 Edwinology's Lab: The motto of this country is freedom from justice
When Osei Kwame Despite's son organised a glamorous marriage ceremony last February, we were reminded all over social media that we all need to 'get more money'.
And often someone would post a photo of some very luxurious car or house and rain curses on poverty, ending with a stern warning on us to 'get more money' so our children don't judge us as failures.
The 'get-more money' chorus is in full swing.
But if we are all to take this advice very seriously, we would find out that we would all get less of what money can buy if we all get more. And that money is a commodity which is only valuable because most people have less of it.
If E-Lab gets more money, he would find that he may no longer be able to buy that sleek brand new Chrysler.
It is because, in some frightful coincidence, everybody else wants that car so the dealer suddenly wants more money and so changed the price an hour ago.
There is a very pernicious worship of money in our time and E-Lab cringes.
But when that worship of money gets an altar in our courts and a temple in our law books, then we have reached the stage where people of more means are citizens and the poor are what? Foreigners?
How can we design a system that allows a man accused of stealing to bring back the money and walk away?
How does the state lose its power of punishment at the sight of money, like the way some high ups lost their discretion at the sight of beautiful slay queens?
When the judge banged his gavel and granted freedom to the three convicts, even if it was conditional, that law and the judge declared that is country's motto is no longer freedom and justice.
It is freedom from justice.
We have quipped about 'getting more money' so much that even justice wants to get more.
Of course, E-Lab is aware that the three thieves were convicted, which means they have criminality hanging over their heads wherever they go.
But that is like a doctor telling a 50-year-old glutton that he has developed some underlying conditions which would follow him everywhere he goes and every time he eats goat soup prepared with pig feet.
Of course, these three thieves were convicted. But we are all convicted one way or the other. As a Christian, I have been convicted of sin and I live frightfully in that sinful body every day.
But you don't see E-Lab going around stealing GH₵15.8m. And if that conviction of sin is all there is, then it is quite convincing for me to look for that much to steal.
Certainly, the state should be concerned about recouping the money. But if the whole punishment for the rich man is to strip him of everything so that he becomes a poor man, oh my God, what a signal it sends to the poor.
That their poverty is their crime.  And E-Lab has heard quite a lot about people who, in a disastrous lapse of a sense of eternal justice, believe this to be true. That heaven is really just your money and hell is your poverty.
This restitution package is like an agreement that the whole punishment for a teaching rapist is to keep him a rapist but no longer a teacher. It is like saying the punishment for a thieving reverend minister is to keep him revered but transferred.
And this kind of legal system is as cancerous as 'counselor' Lutterodt's advice on Adom TV.
Does E-Lab want the three jailed?
Well, yes.
And in what looks like a pure coincidence, the motto of this country also wants them jailed. There is an invisible effect of stealing state money, which the law must see so much more clearly.
When people demonstrate angrily about a lack of a hospital or road, E-Lab with some bemused giggle cannot help but disagree with the demonstrators.
Can't they see that the road is already there? Of course, it is there. It is just that the road was stolen at night at a broad board meeting of some corrupt leaders yet- to- be convicted. We just have to ask them to bring it back.
E-Lab wants them jailed because he saw a man jailed 15 years for stealing plantain and that man has just been told that another man who stole GH₵15.8m is looking to bring the money back so he can have his life back.
And with incredulous shock he is telling his neighbours, he could have simply brought the three fingers of plantain back to the owner, the state and even some extra plantain to the judge if that was all it took.
But the state did not want the plantain back, it was so angry it wanted his hungry life.
But in the case of the three convicted persons, the state is so hungry for money it wants the cash back and is prepared to give them their lives back.
If we build a society where only the fool, the poor and the unconnected go to jail, very soon these three kinds of jail-prone persons will connect all the dots and boom.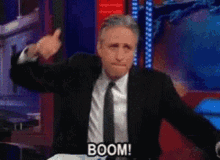 They will revenge.
Read also from the author:
Edwinology's Lab: The people who have noses but cannot smell
It is a take on the president's directive to the Auditor-General to proceed on accumulated leave.
Akufo-Addo unleashes the dragon, Bawumia
Some reflections on the president's choice of Bawumia as running mate – for a record fourth time.
When you want a boxer but you are given Ghandi
An attempt to explain what the choice of Prof. Jane Naana Opoku Agyemang as Mahama's running mate could mean to the NPP.
Edwinology's Lab: Why Kennedy Agyapong is a new media darling
It rejects the claim that the media is hypocritical for its u-turn on a man it once blacklisted
Dismiss, the new Supreme Court diss
A write-up on the day the Supreme Court dismissed the NDC suit against the EC