Entire family including pregnant mother, two children burnt to death
A pregnant woman, her two children and her husband have been burnt to death after fire razed their home at Manso Aponoapon in the Amansie South District of the Ashanti Region.
The inferno occurred on Saturday, April 10, at about 12 pm when the family was asleep in their room.
The four were burnt beyond recognition as fire swept through their apartment, which housed eight people.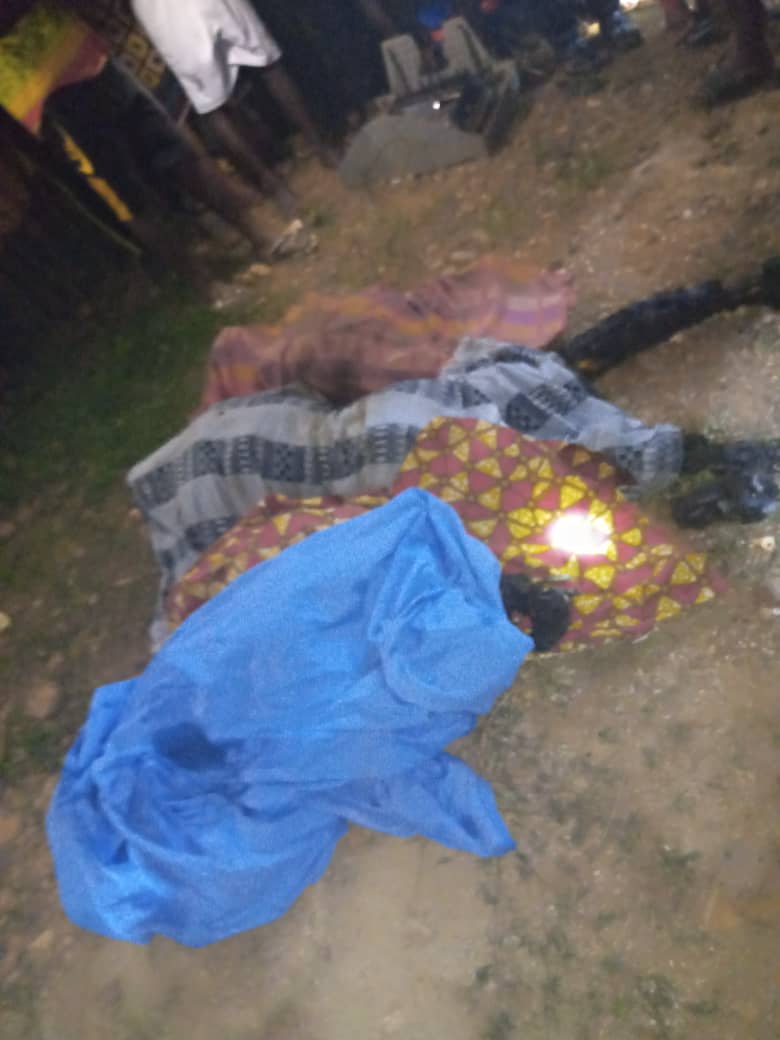 Four other occupants escaped death but sustained serious injurious.
The woman has been identified as Esther Kobina, 32; and her husband is Kofi Owusu, 48.
The children are nine-year-old Sandra Owusu and five-year-old Kojo Awuah.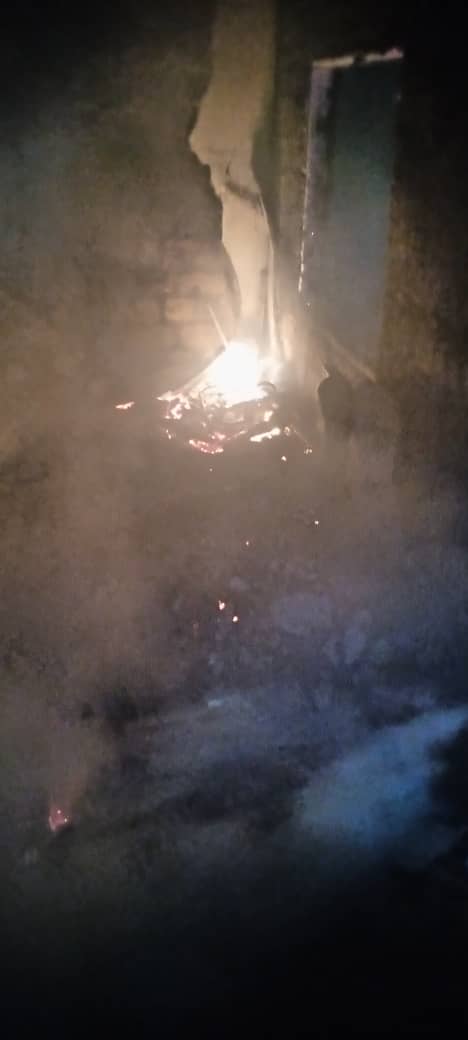 Director of the National Disaster Management Organisation (NADMO) for Amansie South, Mr Edward Oduro Nsiah, told theghanareport.com on Sunday, April 11, that the fire destroyed everything in the house.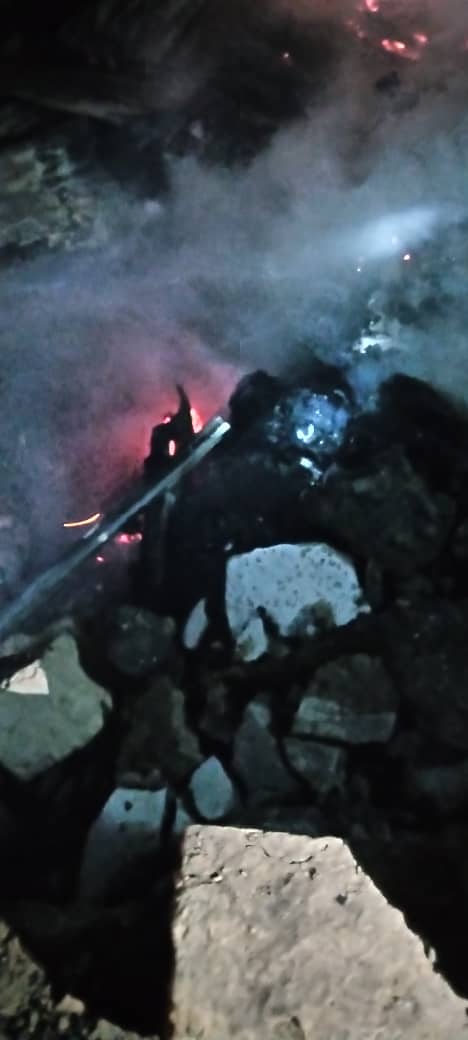 An electrical fault has been cited as the cause, but a definite conclusion could be reached after investigations by the Ghana National Fire Service (GNFS).
He said the persons who escaped are receiving treatment at the St. Martins Hospital at Agroyesum.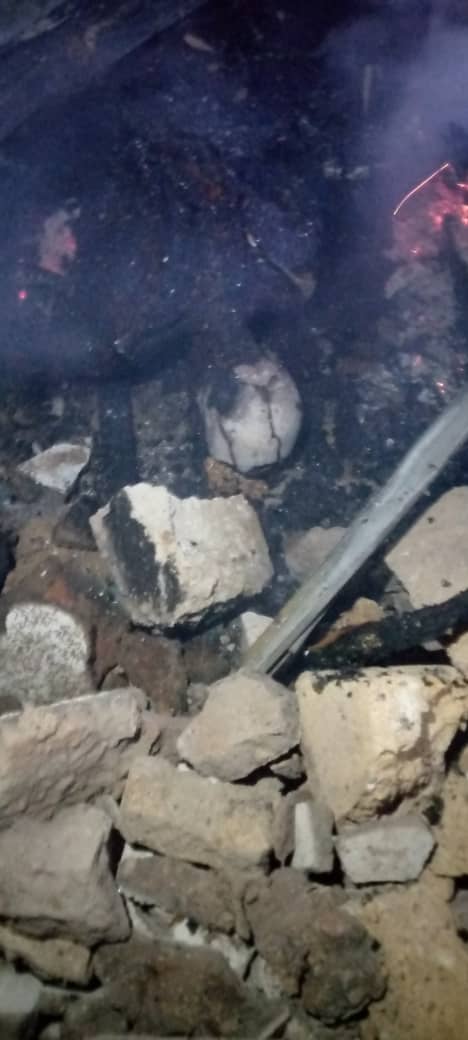 The charred bodies of the deceased persons have also been deposited at the same health facility.
Ashanti Region fires
Atleast four fire outbreaks have been recorded in the region this year.
There was a fire incident at Suame Magazine, where an outbreak was reported at about 7 am on Tuesday, January 12, 2020.
A huge smoke was seen billowing from storage warehouses when workers reported at the automobile and mechanical engineering enclave.
Two fire tenders had to be dispatched to the scene as firefighters battled to quell the inferno from the two storey-structure secured by metal gates.
Several items were destroyed, including mechanical equipment which was kept at the warehouse.
Dagomba Line Fire
Just a day before, scores of wooden structures were gutted at the Dagomba Line slum which provides shelter for head porters, petty traders, scrap dealers and some homeless people.
The same area was affected by a fire at least twice in 2020 with more than 10,000 people being displaced.
The National Disaster Management Organization (NADMO) had to provide relief for the victims.
Aboabo fire    
Fire razed more than 30 shops in the early hours of January 10 prompting firefighters to deploy five tenders to ensure the fire did not spread to other shops.
The firefighters battled the inferno for over three hours before bringing it under control.
The cause of the fire was not known, but some shop owners suspected an electric welder who was carrying out repair works in one of the metal containers in the area.
The police have subsequently arrested the welder identified as Kofi Gyimah, 37, and Paul Akwasi Kwakye, a 51-year-old shop owner.
KNUST incident
At the KNUST, the fire swept through 10 shops at a mini-market behind the Republic Hall.
This occurred barely 24 hours after the tertiary institution re-opened for academic work after staying home for many months due to the COVID-19 outbreak.
Several items in container shops were destroyed when the fire was brought under control by fire-fighters at about 02:55 am.
University Relations Officer (URO) of KNUST, Dr Daniel Norris Bekoe told theghanareport.com there were no fatalities contrary to reports by some people on social media.
READ ALSO: Akufo-Addo Orders NBSSI To Support Victims Of Odawna Market Fire
However, some students had to be evacuated from the Republic Hall for their safety.
Management entreated the public to disregard false information circulated on social media that 17 persons, including a porter, lost their lives.
You may also be interested in :