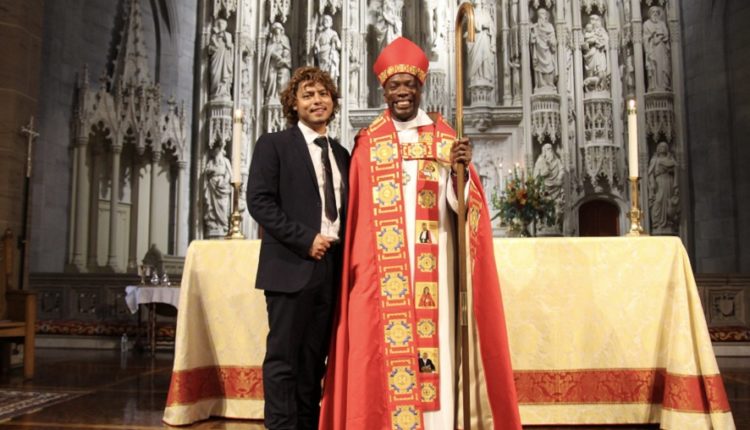 Episcopal Church gets first black, openly gay bishop for Missouri
The Episcopal Church has ordained a black, openly gay priest as bishop  for the first time since its establishment some 179 years ago.
Rt. Rev. Deon Kevin Johnson is married, as a wife, to Jhovanny Osorio-Vázquez Johnson.
Rt. Rev Johnson, originally from Barbados, was ordained and consecrated as the 11th bishop of the Diocese of Missouri on June 13 at the Christ Church Cathedral in St. Louis, US.
The Episcopal News Service reported on the event June 15 and quoted Rt. Rev Johnson as saying: "To find ourselves in this moment, the [descendant] of a slave, to be called to be the bishop of Missouri – God is good!"
"To the people of Missouri, we have a whole new story to tell and a whole new boldness to tell it with. So I look forward to the adventure," he added.
He was elected on November 23, 2019, by 164 voting delegates from the church and took over from Rt. Rev. George Wayne Smith, the 10th Bishop of Missouri.
He became not only the first black person but also the forerunner of the LGBTQ community to head the branch of the church.
Rt. Rev Johnson, who immigrated to the US at age 14, lives in Michigan with the 'husband' and two children.
He is known to be an active campaigner on social justice matters and heavily involved in ministry to gay and lesbian communities in the US.
He has served as a priest in The Episcopal Church since 2003, most recently as rector of St. Paul's Episcopal Church in Brighton, Michigan.
Rt. Rev Johnson participated in nonviolent protests in the St. Louis region following the death of unarmed African American, George Floyd by a white cop in Minneapolis.
Mr Floyd was handcuffed and choked by the police with a knee on his neck until he died a few minutes later, saying "I can't breathe".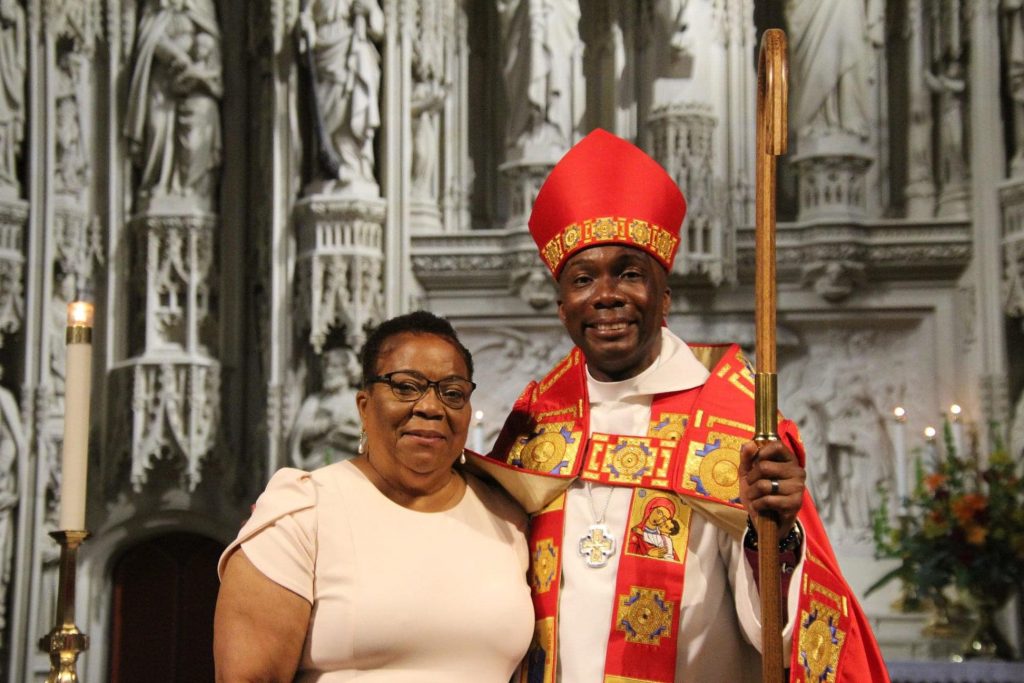 Days after the clearing of nonviolent protesters at St. John's Church in Washington, D.C., Johnson spoke at a solidarity rally at St. John's Episcopal Church in St. Louis' Tower Grove neighbourhood.
"Fear would tell us that dignity belongs to some and not to others. As followers of Jesus, we must live and know that perfect love casts out fear," he wrote in a statement following the rally. "We must, in the words of the Prophet Micah, 'do justice, love mercy and walk humbly with our God.'"
"We must be about the mission of working for justice and showing God's love in this time and place," he said. "We must be about the mission of speaking truth to power and making no peace with oppression."