Eradicating child begging a big challenge – Weija-Gbawe Assembly
The Weija-Gbawe Municipal Assembly has bemoaned the difficulty in clamping down on child beggars.
According to the environmental health officer, Patience Akasreku, the assembly has been unable to get child beggars off the streets despite several efforts.
"It is a huge challenge for us because we do not know where to put them when we take them off the street, but we are working on getting them off," she assured.
In Ghana, begging and child labour are illegal.
Under the beggars and destitute Act (NLCD 392), section (2), begging is a criminal act, and offenders are to be prosecuted (G.O.G, 1969).
Despite this provision, the streets of Accra and other cities in Ghana are littered with child beggars.
Addressing concerns of vagrants in the municipality at a Decriminalizing Vagrancy Laws Advocacy Project in Accra on July,1,2021, Madam Akasreku said the issue has always been an agenda at assembly meetings.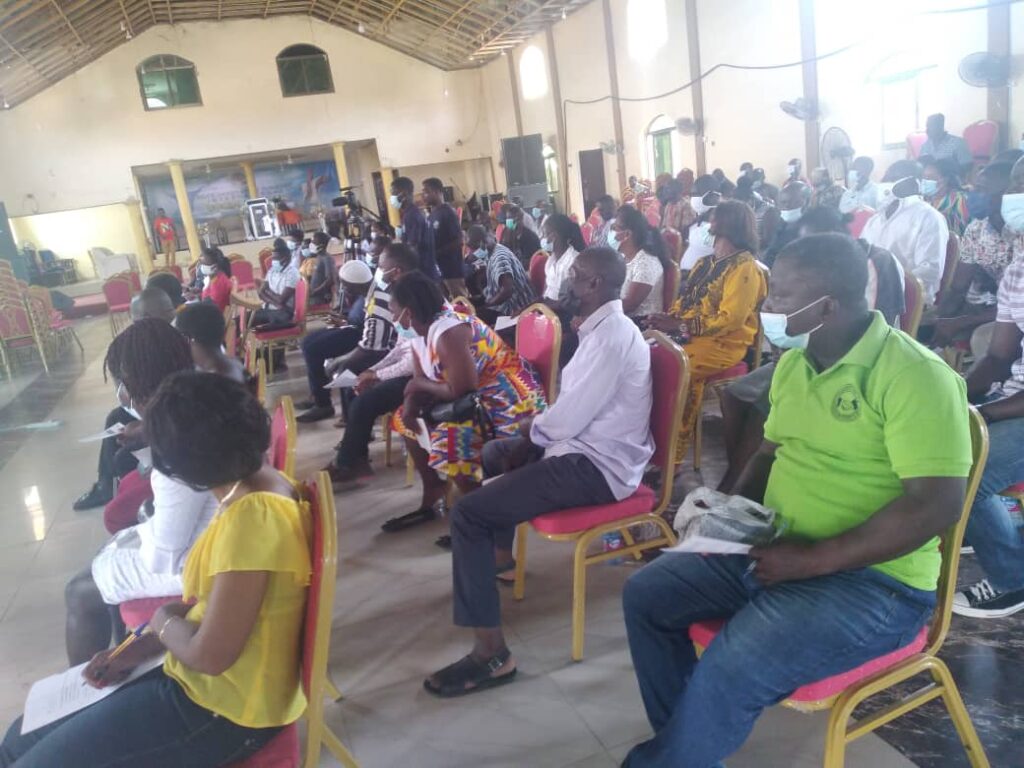 "It is always on our list at every meeting, we are working on it, but the difficulty is the social welfare has no place to take them when we move them from the street".
A vagrant is a person without a settled home or work who wanders from place to place and lives by begging or hawking on the streets.
Participants for the programme were drawn from 15 electoral areas within the Municipality.
They included traders' unions, 'truck pushers', waste managers, landlords, and hairdressers.
"The project has come about because of the draconian District Assemblies bylaws, which appear to have sent poor people into prison and continue to oppress the poor," Ibrahim Oppong Kwarteng, Executive Director of Crime Check Foundation, said in an interview with theghanareport.com.
The project is being implemented by the crime prevention organization, Crime Check Foundation (CCF), in partnership with the Open Society Initiative for West Africa (OSIWA).
Project Duration
The one-year project from May 2021 to May 2022 will be rolled out in 12 metropolitan assemblies in three regions; Greater Accra, Ashanti, and Central.
"We have begun with the mapping, and we are engaging with the various district assemblies in the selected regions and the leadership of vagrants," said Kwarteng.
The project will sensitize 1200 vagrants about their rights and responsibilities to prevent any misunderstandings with the assemblies.
"In order not to seem as we are inciting vagrants against the district assemblies and the central government, we will also educate them about their duties as patriotic citizens," he added.
Monitoring and Evaluation
To monitor the progress and effectiveness of the project, a contact centre will be created after the sensitization to address the concerns of vagrants at the partnering organization, Crime Check Foundation.
According to Mr Kwarteng, the police will also be engaged to monitor the progress of the project.