Ex-MPs have no basis for demanding GHC 29.7million – Prof Asare
There is no legal justification for the payment of GHC 29.7million arrears to former legislators, law professor, Stephen Kweku Asare, has suggested.
For him, the Auditor-General, Daniel Yaw Domelevo, did not err in turning down a request by the Chief of Staff, Akosua Frema Osei-Opare, for an audit verification for the payment of GHC 29.7million arrears to legislators of the Fourth Parliament of the Fourth Republic.
"In my mind, there will not be any legal basis for them to assert that right," Professor Asare said on JoyNews' Newsfile current affairs programme on Saturday, May 23.
A group of more than 130 people forming the Forum for Former Members of Parliament (FFMP) are demanding some arrears in salary, gratuities and other emoluments spelt out for Article 71 holders who served between 2005 and 2008.
Led by former Member of Parliament (MP) for Bolgatanga Central, Daniel Apasare, they cited the Chinery Hesse Committee report commissioned by former President John Agyekum Kufuor even though the late Professor John Evans Atta Mills replaced that with the Ishmael Yamson Committee in 2009.
Auditor-General rejects Chief of Staff's request for validation to pay GHC 29.7m salary increment to ex-MPs
They are demanding payments which include 80% salary increment for the four years they served.
Professor Asare suggested the intervention of the Judiciary to address the impasse, to put the matter to rest.
According to him, "it is feared that a succeeding Legislature and Executive can enter into some side agreements and undo executed transactions because some of what they do are not in plain sight, but with the Judiciary it is open, and we can all see what is going on if it goes to the Judiciary."
However, he stated that the aggrieved persons are likely to face some challenges which would make it difficult to get a ruling in their favour.
For him, the Limitations Act gives a person six years to invoke his or her rights to collect money from another party who owes.
"If you don't assert your rights within that period, then you are barred from further trying to recoup that," he stated.
He pointed out that as a matter of equity, the ex-MPs cannot sleep on their rights and come back several years to demand the claims they are submitting.
In his view, even though Professor Mills rejected the Chinery-Hesse report, the late President paid the ex-MPs some monies which were based on the Ishmael Yamson report.
Hence the ex-MPs cannot make requests again based on the rejected report.
"They did not reject that amount which he paid them. They accepted and went home for almost 15 years, and then suddenly they wake up and say 'pay us the difference' on the basis of the Chinery-Hesse report," he noted.
Professor Asare indicated, "They were given something, and they were happy with it, the transaction is fully executed, all parties had discharged their obligations, Professor Mills is not even here, supposing we went to court that would be another problem."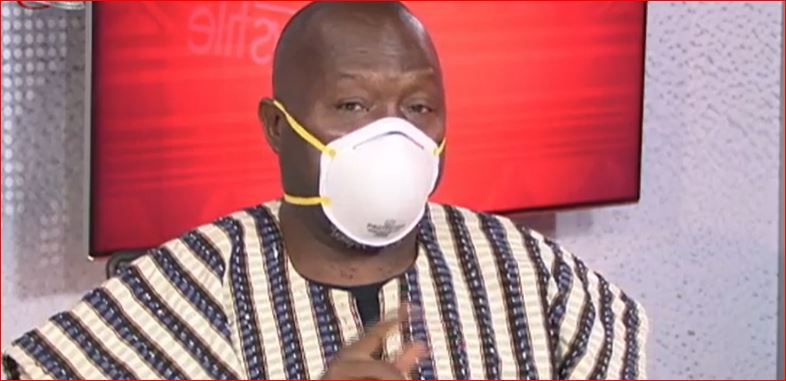 Contributing to the same discussion, former Deputy Attorney General agreed that "this is a matter that should be determined by a third party adjudicator – the Judiciary."
The legal practitioner and MP for Bolgatanga East said that the ex-MPs had raised the same issue in the past and they proceeded to court.
"The High Court had thrown them out, and then they went to the Court of Appeal, and I don't know whether from the Court of Appeal they went to the Supreme Court," he added.