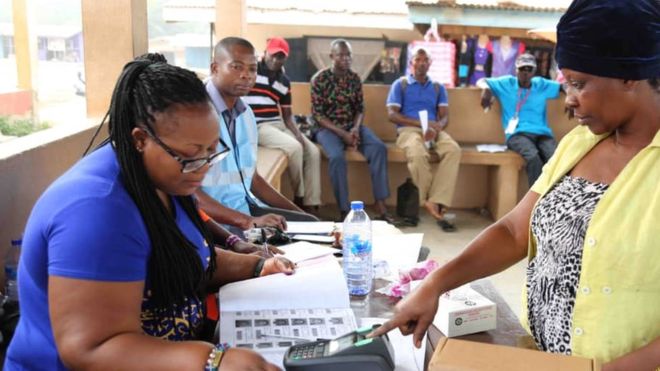 Exhibition of voters register begins today
The Electoral Commission has announced that the nationwide exhibition of the voters register begins today.
The eight-day exercise is meant to clean the register ahead of the upcoming referendum on the participation of political parties in district level elections.
Addressing the media in Accra, the Deputy Chairman of the EC in charge of Corporate Services, Dr. Bossman Eric Asare said all the 30,702 polling centres across the country would be opened for registered voters to check their details from today, Tuesday, September 10.
He explained, "basically the exhibition exercise is to allow for prospective voters to verify if their details, such as names, sex and age were properly captured during the registration exercise and make requests for amendments or insertions when necessary".
Dr. Asare added the exhibition would create an opportunity for the inclusion of omitted names, removal of names of deceased voters from the register, correction of wrong registration centres, change of names and correction to wrongly spelt names.
He further said the request for major changes or correction, such as complete change of name or addition of new names, inclusion of omitted names, change of polling of stations codes and change of photographs would require those making the request to complete the process at the district offices of the EC.
"Such changes are regarded as potential avenues for impersonation or identity theft, hence the need for the biometric authentication of the applicants identity at the commissions district office before the change is effected," he stressed.
The EC has called on all stakeholders and members of the public to take a keen interest in the exhibition of the voters register.
The exhibition which will end on September 17, will start from 7:00 a.m to 6:00 p.m each day, including Saturday and Sunday.