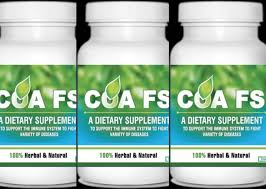 FDA orders recall of all COA FS batches over contamination
The Food and Drug Authority has ordered the immediate withdrawal of all batches of COA FS, an immune system boosting food supplement, from the market because of contamination.
A statement issued by the authority and signed by its Chief Executive, Delese A.A. Darko, said laboratory analysis on samples of the medication picked from the market and from the factory manufacturing it at Wusorkrom near Cape Coast "showed excessive microbial, mould and yeast contamination.
"The samples were also contaminated with E. Coli which must be absent in all medical products. This makes the product substandard and, therefore, not recommended," the statement said.
In the wake of the coronavirus outbreak demand for coronavirus outbreak, demands for the product shot up as Ghanaians sought to fortify their immune system. Its manufacturers and some health experts also praised COA FS for its efficacy as an immune booster and viral load suppressors against the new health threat.
Although  COA FS is registered with the FDA as a food supplement, the authority has indicated that the contaminations posed serious health threats to the consumer.
Read the full statement below