Chief Executive Director of the FDA, Mrs Delese Darko
The Food and Drugs Authority (FDA) has cautioned the public against inhaling vapour from dissolved camphor, also known as naphthalene or mothballs, because of its tissue-destruction effect.
The FDA has stated that "there is no such proven treatment for COVID-19".
This was in reaction to an audio in circulation in which the originator who claimed to be speaking from 'Amponsah Herbal Clinic' in the Netherlands, said inhaling of the vapour could cure COVID-19, the disease caused by the coronavirus.
In a statement issued on April 30, which was signed by Chief Executive Director Mrs Delese Darko, the FDA explained that "camphor is an insecticide and produces a toxic gas which repels and kills insects".
"The vapour by camphor in this way elicits a toxic gas which should not be inhaled under any circumstances," the statement warned.
The FDA further explained that the vapour breaks down into chemicals that react with cells in the body and damages tissues. The result is skin and eye irritation, nausea, vomiting, abdominal cramps, confusion, excitement, convulsion, severe anaemia, renal shutdown, and diarrhoea.
In a related development, following the directive for the compulsory wearing of masks, there has been a proliferation of locally manufactured protective covers. These are made from fabric and other materials, but many producers do not adhere to quality standards and have not obtained approval from the FDA.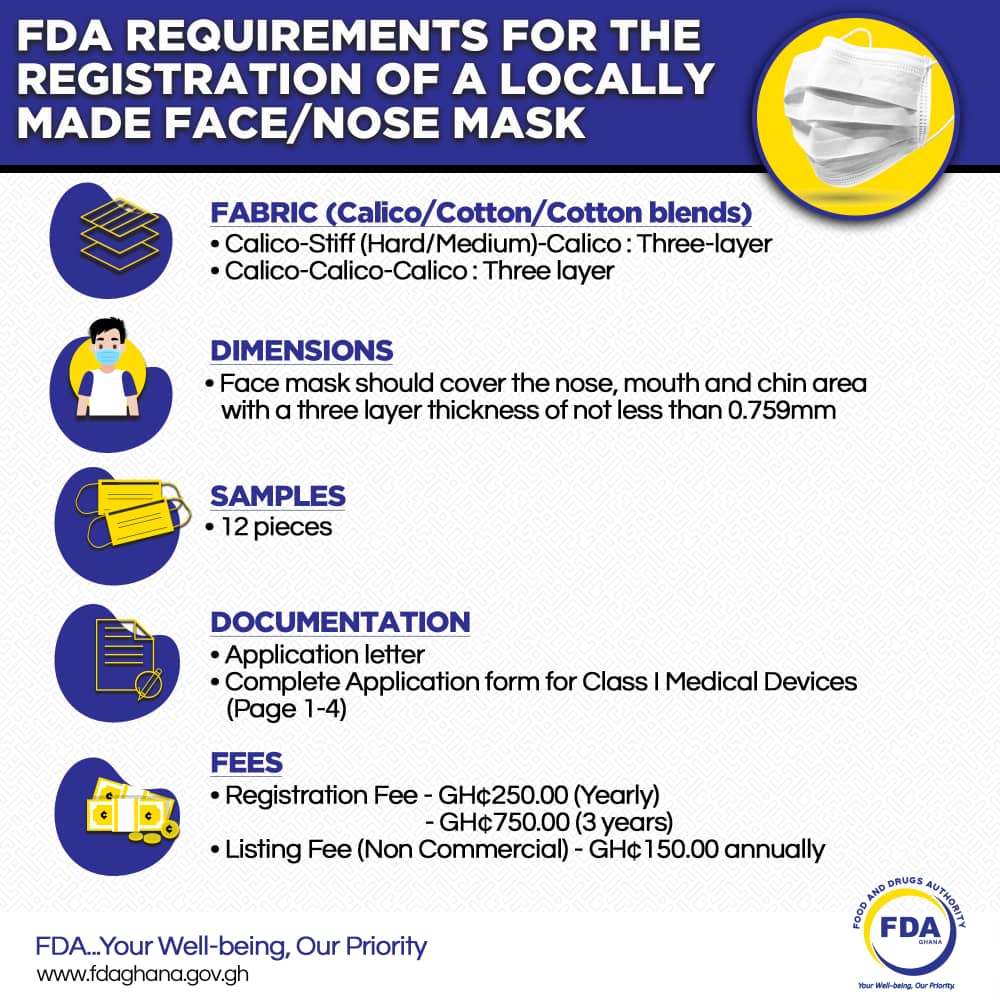 The FDA said it charges GHC 250 yearly or GHC 750 for three to cover registration fees.
For the non-commercial listing, producers are required to pay GHC 150 annually.
The FDA has also issued guidelines for production to ensure the highest quality of the masks that will be deployed for sale to the public.
The Authority has appealed to the public to follow laid down COVID-19 protocols such as the washing of hands with soap under running water and wearing of face masks.
The others are: use of alcohol-based hand sanitisers, social distancing, staying home and avoiding the touch of eyes, nose and mouth.