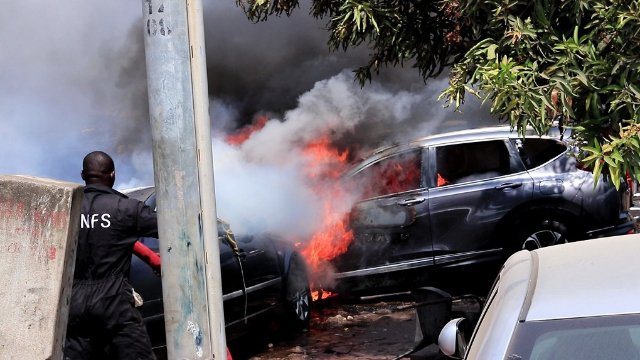 Fire consumes 7 cars at mechanic shop in Osu
Fire-ravaged seven vehicles at a mechanic workshop at Osu in Accra on Sunday.
The inferno also affected an adjoining three-bedroom house.
3News reported that "the cars are quite new," adding a motorbike in the affected residential building was also destroyed.
The cause of the fire is unknown but eyewitnesses suspect an electrical fault.
Personnel of the Ghana National Fire Service (GNFS) spent 40 minutes to completely douse the raging fire.
No deaths or injuries were recorded.