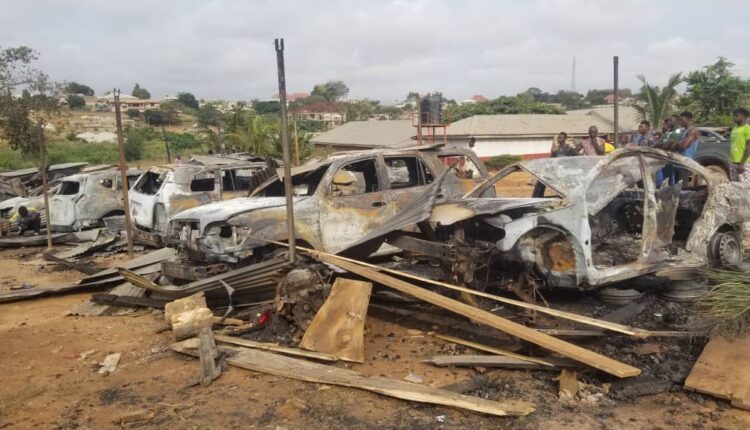 Fire destroys Range Rover, others at mechanic shop in Kumasi
A Tuesday night fire that swept through a mechanic shop has reduced a Range Rover and at least ten other sleek vehicles to scraps.
The inferno began at a nearby mechanic shop and later spread to the shop where the cars were being worked on.
The affected vehicles include a Range Rover, two Jeeps, three Toyota Highlanders, Toyota Tundra among other brands.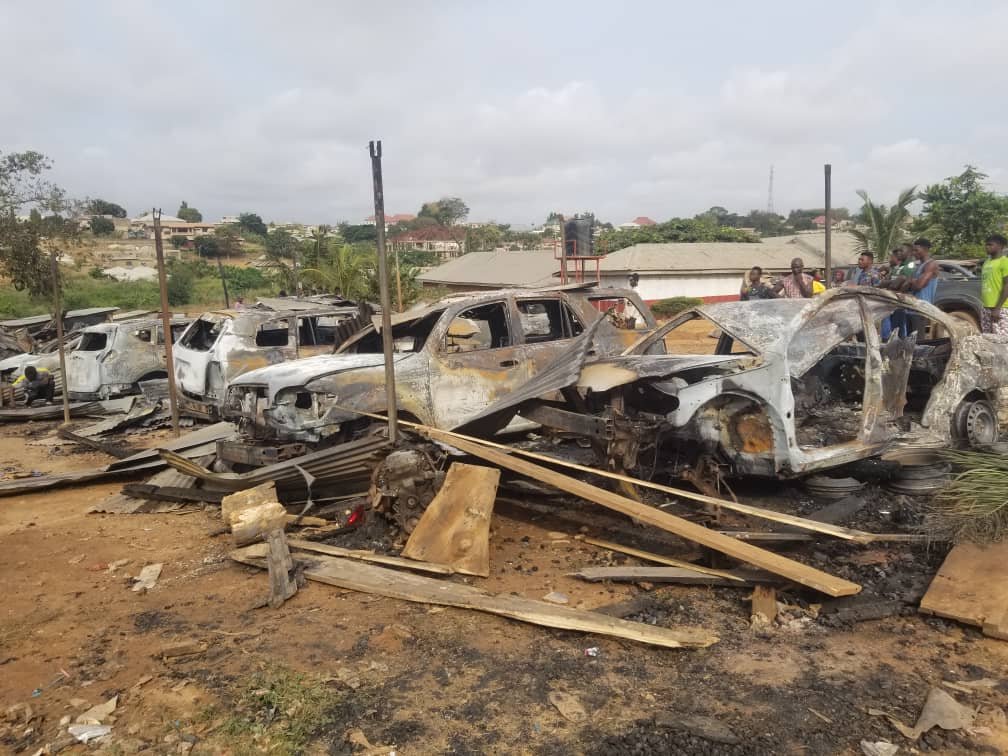 The owner of the mechanic shop, Seidu Abdulai, blamed personnel of the fire service for the havoc caused by the fire outbreak.
According to him, the personnel arrived late at the scene.
The cost of the damage, according to the shop owner, is valued at millions of cedis.
He appealed for support in order to get back into the business.
In December 2019, a similar incident happened at Osu in Accra after fire ravaged seven vehicles at a mechanic shop.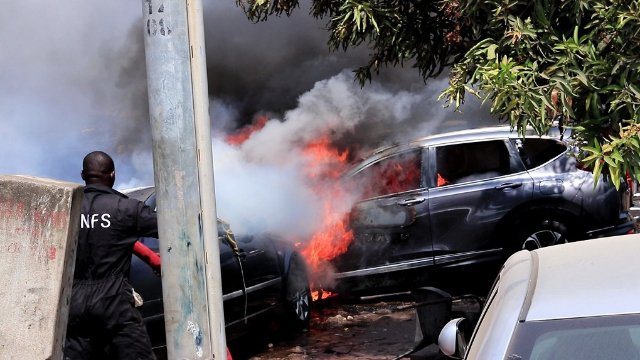 The inferno also affected an adjoining three-bedroom house.
3News reported that "the cars are quite new," adding a motorbike in the affected residential building was also destroyed.
Personnel of the Ghana National Fire Service spent forty minutes to douse the inferno.
No deaths nor injuries were recorded in the fire outbreak.