Fire Service PRO fumes over accusations they did little to quench GRA fire
The Public Relations Officer of the Ghana National Fire Service has rejected accusations, firefighters did little to quench an inferno at the Ghana Revenue Office building in Accra.
Elis Robinson Okoe said these accusations were unfair to the professionals who spent six hours battling the blaze.
The top floor of Head Office annex on the Ring Road Central in Accra was severely damaged by the Sunday morning blaze which started at about 8 am.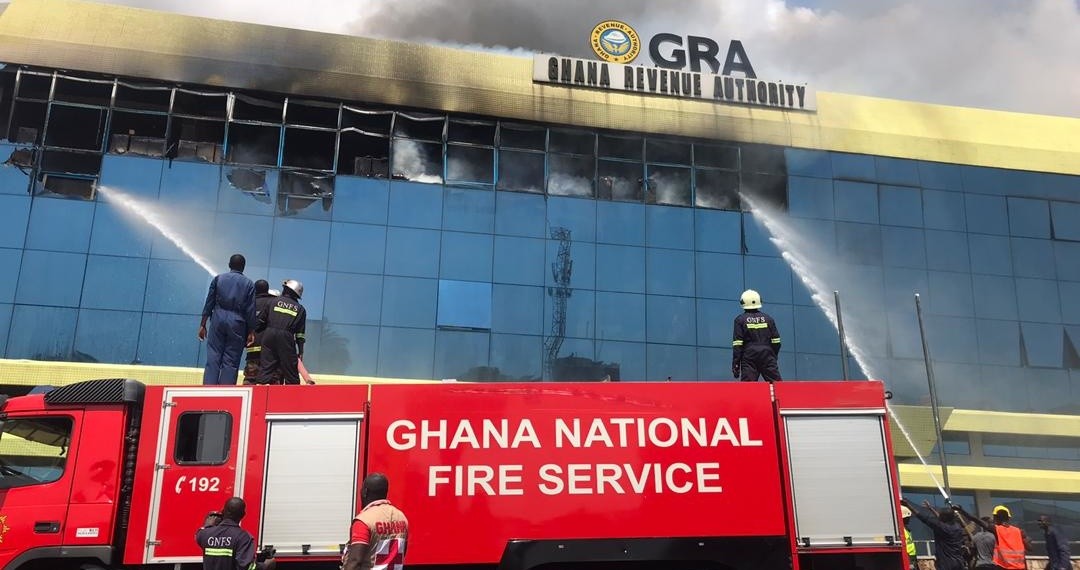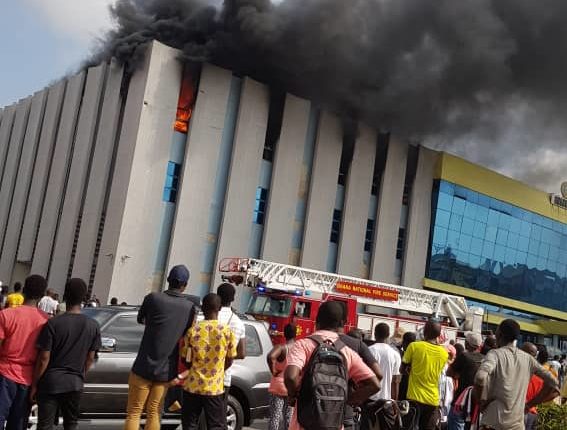 According to the eye witnesses, two fire tenders which arrived at the scene  had no water, leaving fire personnel blaze-watching and helpless.
"Even for the breaking in, it was the fire that broke all the glasses for them. They didn't do anything. They waited and waited for the building to start burning and the glasses to start breaking before they even got access to pour the water inside. Even the water they were pouring it was just on the tiles. They didn't do anything" an eye witness said.
Riled up by some of these comments, PRO of the Ghana National Fire Service, Elis Robinson Okoe told journalists on Sunday, the firefighters were assessing the situation to plan an effective response to the blaze.
"Our men started doing what we call size up – this means to assess the situation to see how we can gain entry into the building. So, you can't just stand here and watch and say we didn't do well. It's very painful. I'm from church and look at the way I'm dressed. We didn't cause the fire we're here to douse the fire. So if you start blaming us then where are we getting to?" he questioned.
He expressed frustration over difficulties in gaining entry as "the whole place [was] locked up". He said the fire service personnel "gained access to the place through the back window".
No cash lost in fire
Reports that GH₵ 147 million got burnt during the fire outbreak turned out to be a spoof. The Acting Commissioner General of the Ghana Revenue Authority Amishadai Owusu Amoah has since debunked it.
He assured that all documents of the Authority are safe and backed up.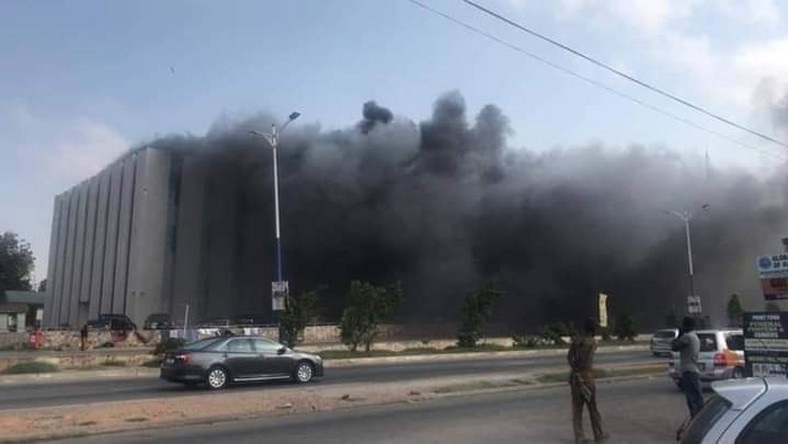 Nima Police Commander, ACP Abraham Acquaye has revealed his men were able to salvage two (2) safes belonging to the GRA.
"I don't know the content anyway. I understand they were at the top and they needed to evacuate it so we have salvaged it. We have evacuated a few other items here but not everything. Some of the things are difficult to move" he said.
Casualties
The Police Commander, ACP Abraham Acquaye also disclosed that a fire fighter collapsed at the scene while trying to quench the fire.
"Even one of the fire service guys nearly passed on. The smoke was so intense that he collapsed. So, we had to take him to the hospital" he stated.