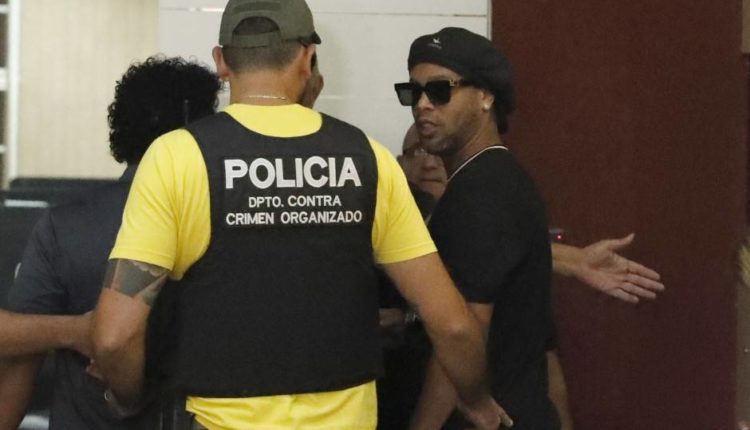 Football icon Ronaldinho detained in Paraguay over fake passport
Ex-Brazilian skipper Ronaldinho is under investigation following his entry into Paraguay with an alleged fake passport.
The Barcelona legend and his brother found themselves on the wrong side of the law on Wednesday after Paraguayan authorities found the alleged fake passport following a search at the hotel they were residing in Asuncion.
A business manager, Roberto de Assis, who had also traveled with the brothers, is also under investigation. The 39-year-old World Cup winner had travelled at the invitation of a casino owner and was due to take part in a soccer clinic for kids and a book launch.
Authorities said they were allowed to sleep at the hotel but were placed under investigation and scheduled to appear for interrogation Thursday morning, even though they denied committing any crime.
"Ronaldinho will be heard at eight in the morning on Thursday at the prosecutor's office," Paraguay's interior minister Euclides Acevedo told AFP. "I respect his sporting popularity but the law must also be respected. No matter who you are, the law still applies."
Mr Acevedo said it was untrue that they had been arrested, contrary to claims by some online international sports outlets.
This is not the first time Ronaldinho, born Ronaldo de Assis Moreira, has had issues with the law as his international travels from Brazil were curtailed in 2009 for defaulting in tax payment.
He played 97 matches for the Brazil national team, scoring 33 goals and representing his country in two FIFA World Cups.
Ronaldinho won two FIFA World Player of the Year awards and a Ballon d'Or. He was renowned for his technical skills and creative abilities.