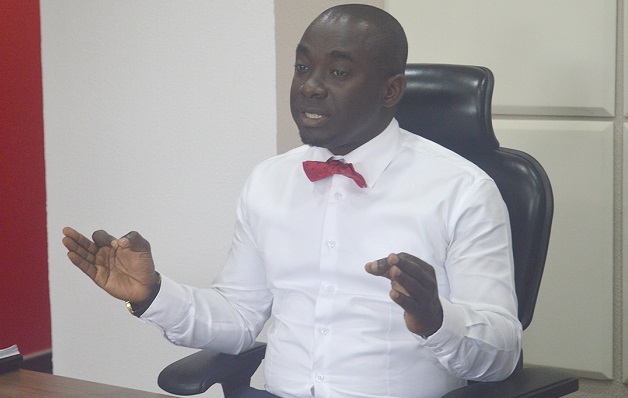 Beige Bank founder Michael Nyinaku, to spend a week in police custody
An Accra Circuit Court on Tuesday remanded the Chief Executive of the defunct Beige Bank, Michael Nyinaku, in police custody.
Lawyers for the Beige Bank founder in applying for bail had made a case for the banker to be released but the presiding judge was not convinced.
He will spend a week in police cells.
Nyinaku was summoned to appear before the court on Tuesday.
The defunct Beige Bank, Nyinaku, and 12 subsidiaries of the Beige Group were dragged to court in June last year by the receiver of the bank, Nii Amanor Dodoo, for the alleged roles they played leading to the collapse of the bank.
Nii Dodoo was seeking to use the court action to retrieve more than GH¢1 billion from Nyinaku and his companies.
In June 2017, the receiver writ filed at the Accra High Court accusing the former CEO of breaching his duties as a director of the bank and engaging in unlawful activities which led to massive losses at the Beige Bank.
According to the writ, Nyinaku allegedly supervised and unlawfully instructed the payment of hundreds of millions of Ghana cedis to his cronies and subsidiary companies without due diligence.
Apart from the recovery of various sums of money, the receiver also wants to use the suit to take custody of over 10 landed properties and about 165 cars and equipment which he averred were acquired with funds from the defunct bank.
In August 2018, the Bank of Ghana (BoG) revoked the licences of Beige Bank Limited and four other indigenous banks and put them together as the Consolidated Bank Ghana Limited.
The four other banks were uniBank Ghana Limited, Royal Bank Limited, Sovereign Bank Limited and Construction Bank Limited.
The BoG explained that the Beige Bank "persistently breached the cash reserve requirement (CRR) of 10 per cent (CRR as of 23 July, 2018 was 1.97%) since the beginning of January 2018".
It further said the quality of the bank's loan portfolio had seriously deteriorated, resulting in a non-performing loans (NPL) ratio of 72.80 per cent.
"The bank's Capital Adequacy Ratio (CAR) was assessed to be negative 17.18 per cent, as against the regulatory minimum of 10 per cent, thereby recording a capital deficit of GH¢159,162,557.64 and rendering the bank insolvent," it added.