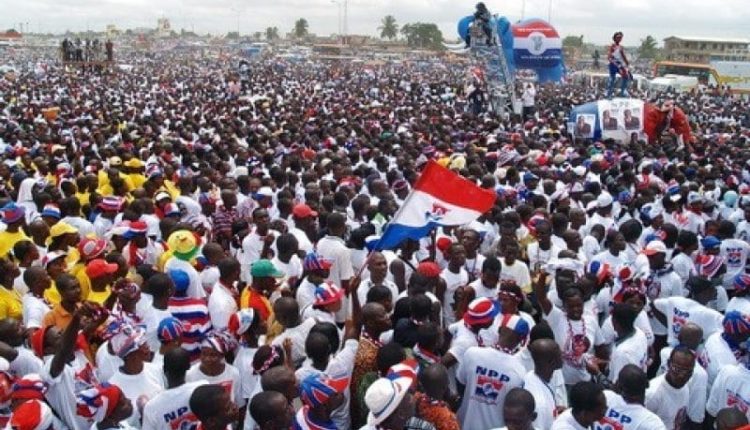 'Four more to do more' – NPP to Ghanaians
The governing New Patriotic Party (NPP) is rounding up the year with a National Annual Delegates Conference on Sunday at the Trade Fair Centre in Accra.
The party chose the venue it held its last mammoth rally in 2016 to announce its preparedness for another four years. That intention is announced in the conference theme–"We have performed better, four more to do more".
Over 6,000 delegates from across the 16 regions are currently gathered at the Trade Fair Centre in Accra to strategise for another term.
Present at the conference is President Nana Addo Dankwa Akufo-Addo, Vice President, Mahamudu Bawumia, former President John Agyekum Kufuorall party leaders, including constituency and regional executives, as well as national officers.
The NPP party leadership believes within the relatively short time there are enough indicators that the country is doing well and progressing at a fast pace under the leadership of President  Akufo-Addo.
According to the NPP, its performance over the last three years must convince Ghanaians of the party's ability to deliver on its promises.
The National Annual Delegates conference provides a platform for deliberations and resolutions and other matters of the party's interest ahead of next year's presidential and parliamentary elections.
President Akufo-Addo is expected to share his achievement and also make a case for why he deserves four more years at the presidency.