Fraud is not an option – Candidate sweats over 10-day deadline to pay GH₵ 1900 WASSCE fees
A 19-year-old student could miss out on the 2021 West Africa Secondary School Certificate Exams (WASSCE) if he does not raise GHC1900 in 10days.
Douglas Boti was billed  GH₵3000 as registration fees for the 2021 WASSCE which starts on August 23, but he could only make part payment.
Despite pressure from friends to engage in computer fraud, Douglas insists on raising the amount genuinely.
"I have a lot of friends who are engaging in fraud, and they tell me to join them, but I have told myself I would not do it because my future is more important. What is ahead of me is bigger and very great," he told The Ghana Report.
"When I find myself in such dilemma, I look up to the future, and I tell myself I will not destroy it. I know God will block my blessings; it is immoral," the principled boy insisted.
The general arts student of Ideal College lives with his 28-year-old sister in a rented house at Weija, a suburb of Accra.
With determination, the brilliant boy has managed to sail through Junior High School (JHS) and the barrier to his dreams is the GH₵1900 needed to push him across the line.
" My sister who owes a provision shop has been my only support since I was 12, suffered a miscarriage and has been hospitalized for three weeks. She spent all she had on medical bills and could only raise GH₵ 1,110 for the registration fees," he bemoaned.
Despite his challenges, Boti has been studious.
"I will be disappointed and devastated if I do not write the exams because that will mean all the sacrifices my sister made have gone to waste".
Focus on achieving his dreams
Unrelenting, Boti took up a masonry job to save some money to pay for the WASSCE exam registration.
"I joined a group of masons in my area and got GH₵ 400 in weeks, but I had to stop and go back to school because I was missing out," he added.
After completing Christ Disciples Preparatory School in 2018, he was posted to Opoku Ware Senior High School but could not report to school.
The family could not buy the needed items.
"I had Opoku Ware, but there was no money to buy a trunk and all the necessary things in the prospectus, so I stayed home. After a year, a good Samaritan offered to help me, so she enrolled me into Ideal College because my slot at Opoku Ware had been given out".
"Unfortunately, after a year, we didn't hear from her again; she has been unreachable," he added.
Douglas is skilled in football.
Inspired by Lionel Messi and Cristiano Ronaldo, he hopes to become a professional one day, but his attention is to complete Senior High School (SHS) first.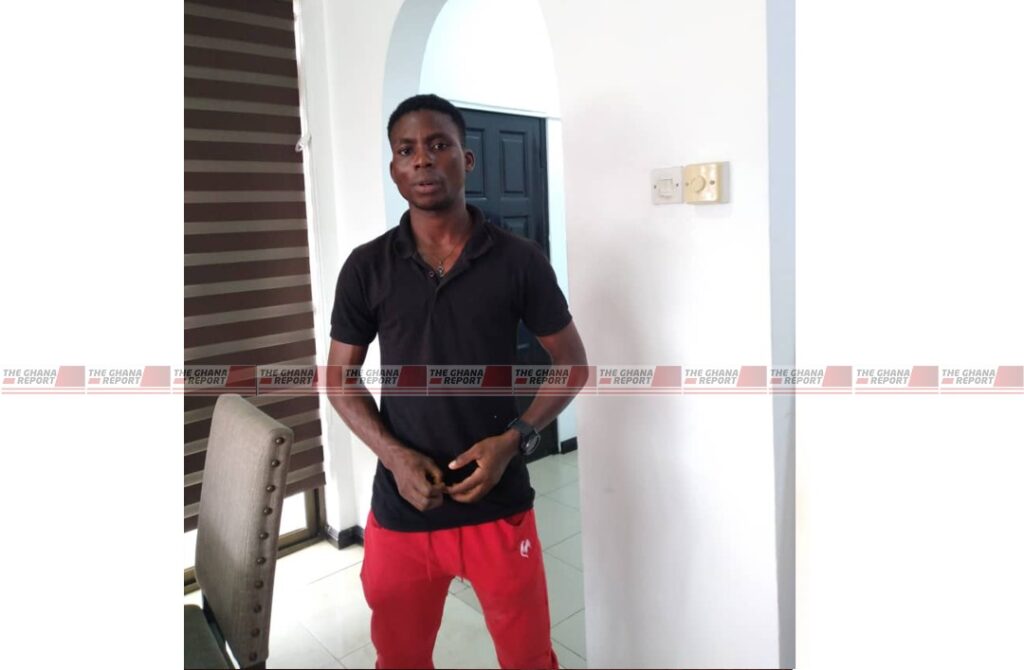 Douglas' family background
The determined young man is the third of four children.
His father is a 56-year-old fisherman, and his mother is a fishmonger. The parents come from Bator, but they live in Tanakope in the Volta Region.
Boti's parents hardly make GH₵500 a month which has compounded the financial hurdles.
He had no choice but to join his parents in the fishing business, but the elder sister who could not watch him waste his potential in the village moved him to  Accra in 2015.
"At age 5, I was fishing, and I quite remember there were a few times I nearly drowned because the canoe capsized," he narrated.
"My elder sister and I are the only ones who have been to school; my two other brothers are into fishing," he added.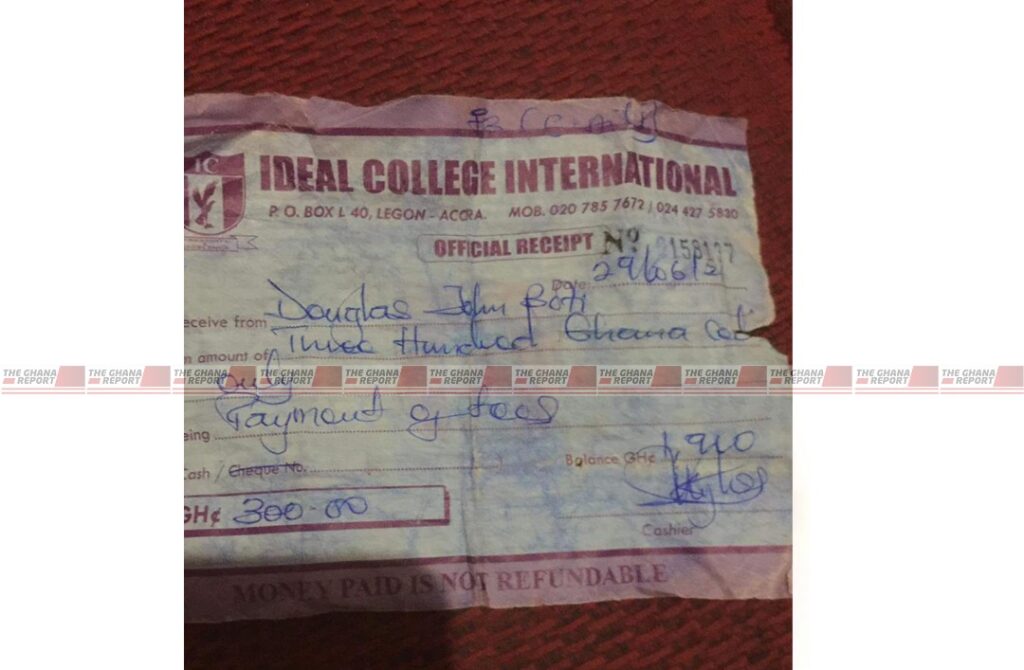 Appeal
With his football dream and WASSCE looking impossible, Douglas hopes a benevolent organization or individual will come to his aid to complement his efforts.
"Sometimes I cry, but  I have been praying to God for his blessings, but nothing is happening, and when I remember the situation my parents are in now and what I have been through, it makes me sad".
So, I am begging Ghanaians to help me pay my registration fees, so I can get my index number and write the WASSCE, I have been sending people messages on Facebook to solicit help, but none of them has been helpful".
Anyone who wishes to  support  Douglas can reach out to The Ghana Report Foundation on 030 296 5516 / 0548426252  or info@theghanareport.com