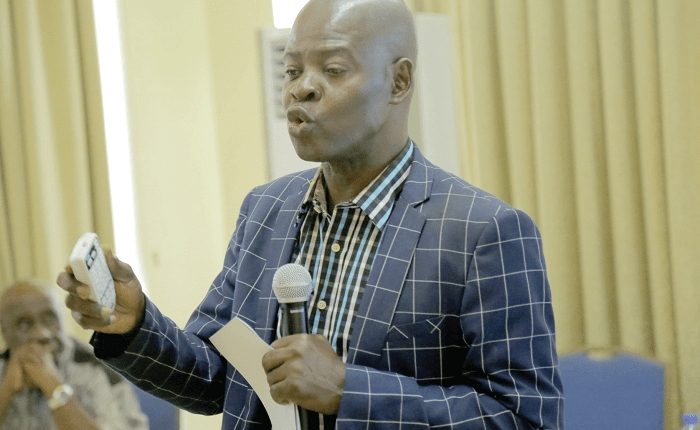 The Chairman of the Public Interest and Accountability Committee (PIAC), Dr. Steve Manteaw, has advised the government to find complementary funding sources for the free Senior High School (SHS) programme in order not to create huge budget deficits.
He has also kicked against free SHS being open for all, saying the initiative must rather target the poor since it was a social intervention.
Speaking at the closing ceremony of a three-day training programme for journalists on the natural resources sector policy and regulatory framework in Accra last Saturday, he said because of the volatility of oil prices on the international market, heavy dependence on oil revenue could trigger a huge budget deficit that would make the financing of the free SHS unsustainable.
"I am not saying we should not use oil revenue to finance the free SHS but we do not have to rely too heavily on it because the price of crude oil is very volatile to put your hopes on it," he stated.
In 2018, a total of GH¢414 million, which represented 98.75 per cent of the annual budget funding amount (ABFA) disbursed to the education priority areas, was used to finance the free SHS programme.
Training of journalists
The journalists were taken through the legal overview of the mineral and mining sectors, as well as the oil and gas resource sector.
They were also schooled on the political and economic factors that shaped natural resources policies and the roles of relevant institutions in the management of Ghana's resources and the environment.
The training was jointly organised by the Civic Response and Fern, both non-profit organisations established to foster good governance in natural resources management.
Unsustainable funding
Adducing empirical basis why it was not prudent for the government to use natural resource revenue to finance the free SHS, Dr Manteaw cited Uganda as one African country that relied solely on donor pledges to fund free secondary school education.
He stated that anytime donor pledges delayed and schools reopened, students had to stay at home while the government waited or looked for money to pay their fees.
"When that happens, the rich in society began to take their children out of public secondary schools to the private international schools. So now, secondary schools in Uganda have become the 'cyto' that we have in our primary schools.
"So if we are not careful, that is what we are going to do to our secondary schools. So now what is going to happen is that those who made these bad policies for our education will take their children to expensive private schools and leave the poor with a broken down schools," he argued.
Create job opportunities
He pointed out that rather than using the oil revenue to fund SHS, the government should use such revenue to create job opportunities for the youth.
"When there is job, people will earn income and they will not need anybody to pay their children's school fees. It is because there is no job, there is so much poverty and we are running and hailing free SHS," he stated.
Dr Manteaw said the free SHS initiative must target the poor since it was a social intervention.
"Why should government pay the schools fees of all the 275 parliamentarians' children?" he asked.
Touching on petroleum revenue, the PIAC chairman said there had been times when Ghana, after investing its oil revenue, had consistently been receiving zero to 0.5 per cent interest, with the best interest being "one or two per cent."
He, therefore, questioned why Ghana would borrow on the international market at 10 per cent when its oil investment was yielding negligible returns.
He, therefore, suggested the need for Ghana to bring its oil investment abroad home to be lent to commercial banks to support Ghanaian businesses.