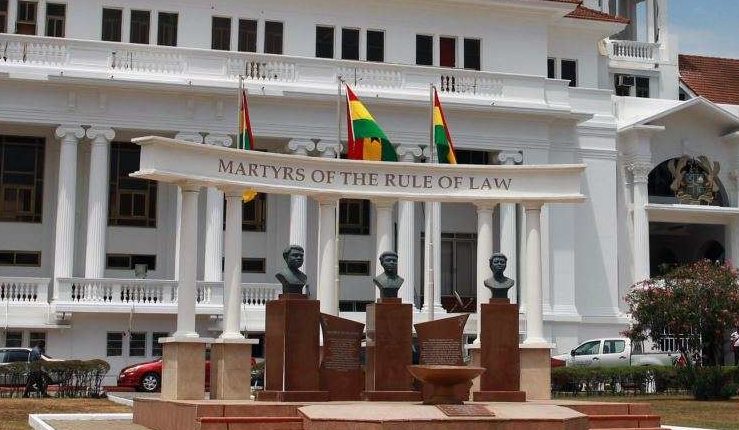 Full Judgment: Supreme Court's ruling on 48-hours detention period
The Supreme Court on Wednesday, December 18, 2019, ruled that weekends and public holidays are included in the 48-hour maximum detention period the police have to hold a person without granting bail or the person being arraigned before court.
The ruling means it will be illegal for an arrested person to be detained in state custody for more than 48 hours irrespective of what day it is.
Supreme's Court ruling follows an application filed by a private legal practitioner, Martin Kpebu in September 2016 requesting parts of the Holidays Act which do not permit courts to sit on such days be declared unconstitutional as well as an interpretation of Article 14 (3) of the 1992 Constitution.
The law stipulates that "a person who is arrested, restricted or detained (a) for the purpose of bringing him before a court in execution of an order of a court; or (b) upon reasonable suspicion of his having committed or being about to commit a criminal offence under the laws of Ghana, and who is not released, shall be brought before a court within forty-eight hours after the arrest, restriction or detention."
The Court presided over by the Chief Justice, Justice Sophia Akuffo also declared that courts are supposed to sit on holidays and weekends.
Other members on the panel were the Chief Justice nominee, Justice Kwasi Anin Yeboah, Justice Nii Ashie Kotei, Justice Sule Gbadegbe, Justice Paul Baffoe-Bonnie, Justice Alfred Benin and Justice Julius Ansah.
The unanimous decision by the seven-member panel has been scheduled to take effect in six months' time.
Read full judgement below