Gabby Otchere-Darko awarded GH¢1m in Kevin Taylor defamation suit
The Accra High Court has awarded GH¢1 million to Gabby Otchere-Darko, cousin to the president, in a defamation suit he filed against a social media commentator, Kevin Taylor.
The US-based critic had falsely accused Mr Otchere-Darko of being a beneficiary of the PDS deal which was cancelled by the president, Nana Akufo-Addo.
Kevin Taylor had alleged without any proof that the legal practitioner bought a house in London using either the proceeds of the botched PDS deal or other questionable sources of funds.
The PDS deal which was a 20-year concession to manage the Electricity of Ghana was won by a company owned by Philip Ayensu, a friend and a neighbour to Gabby Otchere-Darko who lives at East Legon.
Gabby Otchere-Darko, acting through his legal counsel Kissi Agyabeng, sued Kevin Taylor on October 2019 for the defamatory statements he broadcast on his Facebook wall titled 'With All Due Respect.'

Photo: Kevin Taylor
But the defendant never entered in an appearance despite being served at his indicated address in the US and also on his Facebook wall as well as through WhatsApp.
The social media critic did not also file any statement of defence to substantiate his allegations. But he once again took to his social media accounts to continue his campaign of defamation and vilification of the legal practitioner.
Gabby Otchere Darko gave his evidence on October 12, 2020, and a former Vice-President of the Ghana Independent Broadcasters Association, Samuel Atta Mensah, testified on his behalf.
On judgement day Tuesday, the court presided over by Justice Jennifer Dadzie took a serious view of Kevin Taylor's defamatory comments against the lawyer.
The court awarded one million cedis to the plaintiff even though he had not indicated how much he was suing for.
The court said the sum awarded was to demonstrate that it found Taylor's defamatory comments serious.
This is the second defamation case awarded against Mr Taylor. In February 2020, the Accra High Court awarded GH¢2.95 million in damages to private legal practitioner Ace Anan Ankomah.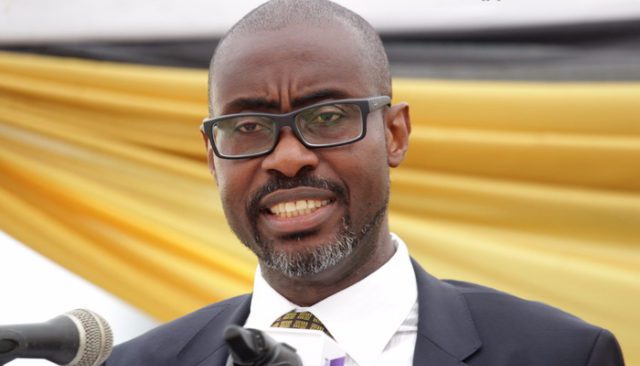 Kevin Taylor had falsely linked him to the Menzgold saga in which a businessman had allegedly defrauded thousands of victims.
Mr Ankomah sued Taylor and his firm, Loud Silence Media and demanded GH¢10 million as damages for dragging his name in the mud.