'Galamsey' holds back Bunso treatment plant from providing free water for residents
Residents living in and around Bunso in the Eastern Region will not enjoy the full package of the government's announced free three-months water supply.
This is because the activities of illegal miners are holding back the Bunso Water Treatment Plant from producing water to hundreds for households.
According to the Ghana Statistical Service data from the 2010 census, the East Akim District where Bunso is located has a population of 167,896.
Coronavirus: Gov't absorbs water bills for the next three months – Akufo-Addo
The operations of the illegal miners, popularly known as galamsey, have severely affected the turbidity of the Birim River, making it impossible for the Ghana Water Company Limited (GWCL) to treat and provide water to households.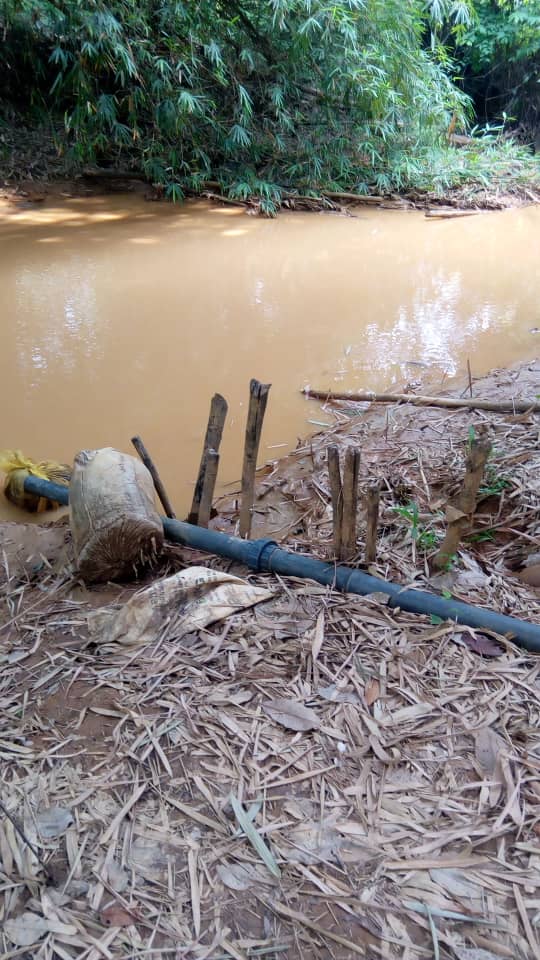 According to the Eastern Regional Public Relations Officer of the GWCL, Kwadwo Daase, the company has had to suspend water treatment intermittently since the beginning of 2020.
Coronavirus: You'll enjoy gov't's free water even if you owe GWCL – Minister
But the situation worsened this week, forcing authorities to suspend it indefinitely.
He said until authorities intervened to stop the activities of illegal miners in the area, residents would not enjoy government's free three-months water supply in the face of the coronavirus outbreak.
"As and when the quality of the Birim River improves, then we start operation… We as a company wish everybody will enjoy that full benefit of the three months freebie because we're ever ready to work and deliver to the satisfaction of all Ghanaians. But if we are having such challenges, there is nothing we can do," he told theghanareport.com in an interview.
He also revealed that the Bunso Water Treatment Plant barely operated 24 hours without being suspending operations over increased raw water turbidity.
"We barely produce 24-48 hours continuously. Ever since we entered this year, we barely operate 24-48 hours without suspending the plant. So you can imagine."
At least GH¢200m! Cost of Akufo-Addo's three-month free water supply revealed
The Bunso Water Treatment Plant pumps raw water from the Birim River to produce about 60,000 gallons of treated water to serve residents in communities such as Bunso, Nsutem , Etukrom, and its environs.
The expected raw water turbidity level ideal for treatment should be less than 3000NTU, but the current water turbidity in the Birim river is close to 8000NTU. This is almost three times worse than the required turbidity level.
The inability of GWCL to provide a constant flow of water to households is likely to impede the fight against the coronavirus outbreak in Ghana, as there are campaigns for persons to wash their hands frequently to avoid the spread of the virus.
The Eastern Region is among seven regions to have recorded COVID-19. The total number of coronavirus cases in Ghana as of April 9, 2020 stood at 313 with six deaths.