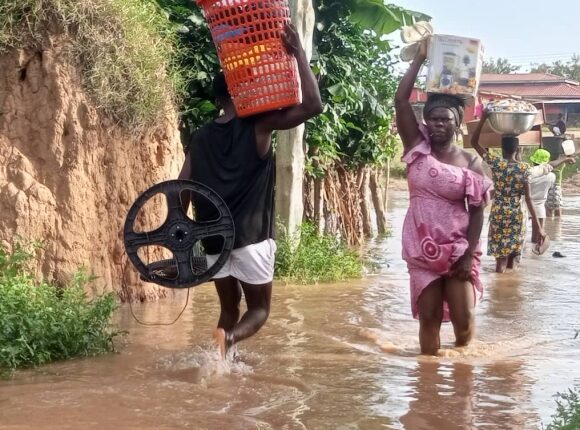 GH₵220million Allocated To Support Akosombo Dam Spillage Victims — Ofori-Atta
Finance Minister Ken Ofori-Atta says the government has earmarked an amount of GH₵220 million to provide relief for victims affected by the recent Akosombo dam spillage.
"Government has budgeted an amount of GH¢220 million to support the relief phase for the communities affected by the Akosombo spillage as well as floods upstream in the Oti, Savannah, and Bono-East Regions," the finance minister noted while presenting the 2024 budget statement before parliament on Wednesday, November 15, 2023.
Mr Ofori-Atta also assured of the government's readiness to provide continuous support to the affected victims in parts of the Volta Region, Eastern Region, and the Greater Accra Region.
"For the restoration phase, the government, through the Ministry of Agriculture, will allocate additional resources to support the restoration of livelihoods," he added.
In addition, "the Ministry of Finance, after the visit, was quickened to respond. We have requested funding from the World Bank under the IDA Crisis Response Window (CRW) to support the resettlement of the victims, restoration of livelihoods, compensation and reconstruction of infrastructure in the affected communities".
The spillage, carried out by the Volta River Authority (VRA) on September 15, displaced over 27,000 people, according to the National Disaster Management Organization (NADMO).
Farmlands have also been completely submerged, with growing fears of an increase in poverty levels in the affected communities due to the loss of livelihoods of the communities that are known for fishing and farming.
A few days after the unfortunate incident, the government set up a 13-member inter-ministerial committee to coordinate the government's efforts in assisting and providing relief to those affected by the flooding.
Moreover, the management of the Volta River Authority(VRA), the government, CSOs, and well-to-do individuals based in Ghana and abroad have since been extending their support to the affected persons displaced from their permanent abodes.