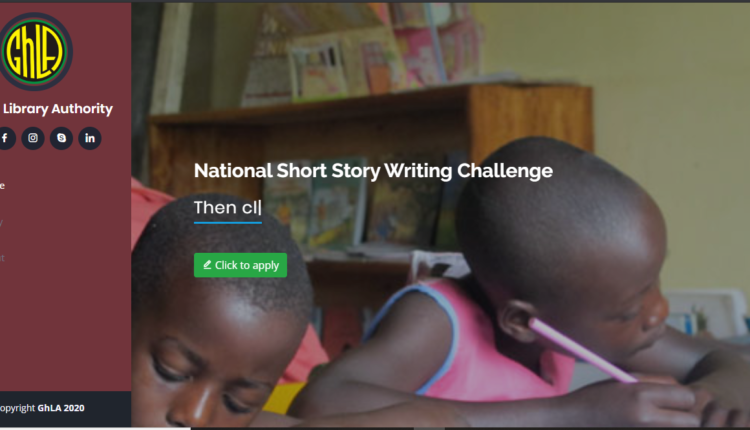 Ghana Library Authority launches story writing challenge
A national short story writing competition has been launched for the teeming youth who are currently at home in the wake of the coronavirus pandemic.
The competition dubbed, the 'National Short Story Writing Challenge' is to curate more stories by young people and make them available for a wider audience through the Ghana Library App.
The competition is an open-subject story writing contest for children from age nine to 18.
The contestants are allowed to write about any topic of interest on any subject of their choice.
The contest, which is free to participate in, forms part of measures to stimulate the minds of young people and optimise responsible use of time during the stay-at-home rule.
Launching the competion via an online platform, the Executive Director of the Ghana Library Authority, Hayford Siaw, emphasised the need to engage children intellectually as all schools have been shut down.
He observed that a lot of Ghanaian children were very imaginative and granted this opportunity would bring their professional skills to bear.
"You will be amazed at how a nine-year-old will write in a very creative way. You may even think it was written by a professional adult writer," he stated.
Mr Siaw explained that the contest sought to inspire young writers nationwide to showcase their creative and critical thinking skills.
"Selected applicants will be divided into two age groups; the Junior Group will comprise applicants from nine to 12 years while the Senior Group will comprise applicants from 13 to 18 years," he said.
Take home package for winners
The winners of each group and their respective runners up will receive cash prizes; GH₵1,000 for the winner, while the first runner-up will receive GH₵500 and the second runner-up GH₵300.
Mr Siaw said the winners would be honoured as ambassadors and their stories published on the Ghana Library App.
Interested students are required to register via ghanalibrary.org/library/shortstorychallenge/
Closing date for submission of stories is May 10, 2020, before 5 pm .