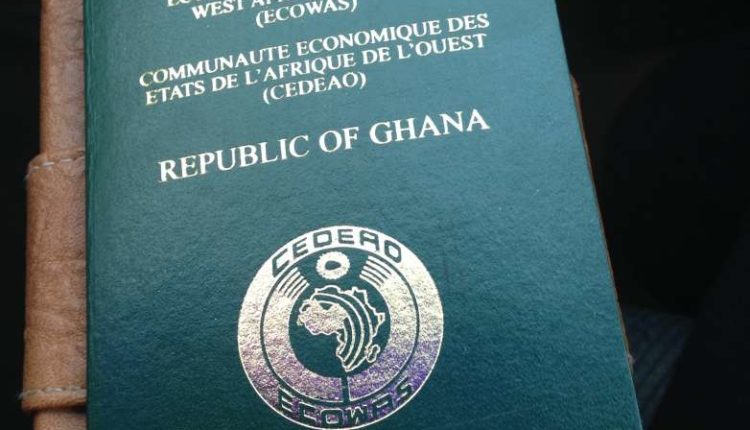 Ghana, SA visa waiver agreement yet to be concluded – Foreign Affairs Ministry
Ghanaians currently seeking to travel to South Africa would require visas before entering that country.
This is because the Ghanaian and South African Governments are yet to conclude deliberations on a visa waiver arrangement promised earlier.
This was captured in a statement from the Ministry of Foreign Affairs and Regional Integration.
"The general public is to note that the visa waiver arrangement between the Governments of Ghana and South Africa for ordinary passport holders is yet to be concluded, hence, all applicants intending to travel to South Africa must obrain the requisite visas before travelling," the statement added.
In September 2018, South Africa's Minister of Home Affairs, Malusi Gigaba announced visa waivers for various countries including Algeria, Egypt, Morocco, Ghana, United Arab Emirates, Qatar, Iran, Lebanon, the State of Palestine, Belarus, Georgia and Cuba.
In August 2019, South Africa's Minister of Home Affairs, Dr. Aaron Motsoaledi said the department is scheduled to conclude negotiations with Ghana, Cuba and Principe and Sao Tome by the end of August 2019, in order to implement modalities for its visa waivers for those countries.
"As from today, 15 August 2019, travellers from Qatar, Saudi Arabia, United Arab Emirates and New Zealand will no longer require a visa to visit South Africa for holidays, conferencing and business meeting visits. We took this decision unilaterally but we are engaging these countries to see how they can relax entry requirements for our citizens. I am glad to say that Qatar has already waived visa requirements for South Africans and this will enable our people to attend Qatar FIFA World Cup 2022 easier."
South Africa has so far waived the visa requirement for 82 of the 193 countries who are members of the United Nations.