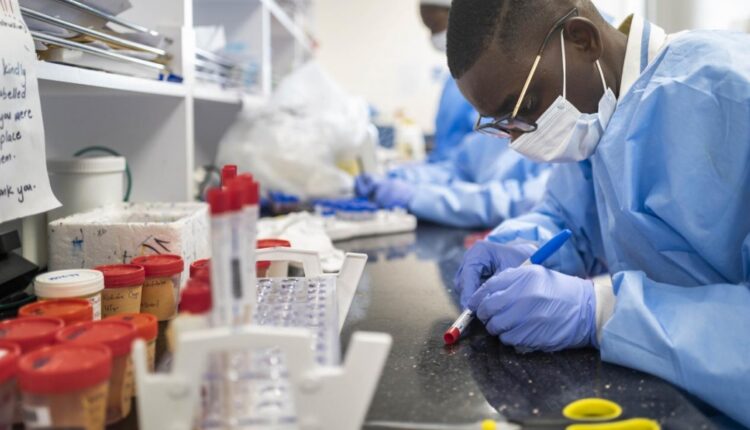 Ghana Vaccine Hub On Course – Nsiah-Asare assures
Presidential advisor on health, Dr Anthony Nsiah-Asare, has reiterated the government's commitment to making Ghana a hub for the production of vaccines. 
During a panel discussion on building a sustainable healthcare system, Dr Nsiah-Asare revealed that the presidential committee on local manufacturing and production of vaccines is working feverishly with other stakeholders to ensure a successful take-off.
"Government, through the president, has committed $25 million as the start-up money for us to have a national vaccine institute. We are working closely with external investors, and I am happy to say that some people have already started helping the committee in this ambitious agenda".
In his address to the nation in July this year, President Akufo-Addo said the local production of the vaccine became necessary following a global shortage in recent times.
"The global shortage of vaccines means that we must develop our capacity to produce our own vaccines domestically and reduce our dependence on foreign supplies," the president said. "We must be self-sufficient in this regard… and prepare ourselves better to deal with any such occurrences in the future."
The committee is chaired by the immediate past Minister for Environment, Science, Technology and Innovation, Professor Kwabena Frimpong-Boateng.
"I want to reiterate my determination that we should manufacture vaccines here in Ghana. To this end, a committee has been established under the chairmanship of the former Minister for Environment, Science, Technology and Innovation, the world-renowned scientist, Professor Kwabena Frimpong-Boateng, which is formulating a concrete plan of action towards vaccine development and manufacturing," the President added.
The Director of the West African Centre for Cell Biology of Infectious Pathogens (WACCBIP), Professor Gordon Awandere, added that such a move would require significant resources and political will.
On her part, the Executive Secretary of the Pharmaceutical Manufacturers Association of Ghana, Lucia Addai-Ntiri, assured that her institution will always be ready to partner government in this regard.
The Ghanaian healthcare system has come under intense pressure due to the covid-19 pandemic, which has forced healthcare leaders across the globe to move towards value-based models that allow for easily accessible treatment.
Meanwhile, the Kwame Nkrumah University of Science and Technology (KNUST) and the International Vaccine Institute have begun trial a locally produced vaccine for typhoid fever in Agogo in the Asante Akyem North District in the Ashanti Region.
This is a step in the right direction to curb typhoid fever surging cases in the endemic parts of the country.