Ghanaians give EC vote of confidence ahead of 2020 polls – UG Research
A survey conducted by the Political Science Department of the University of Ghana has shown that the majority of Ghanaians have reposed confidence in the Electoral Commission (EC) ahead of the December 7 polls.
The researchers sampled 11,949 respondents nationwide for the survey.
Among the key issues mentioned regarding the EC's work was the voter registration exercise.
Respondents were asked if they were satisfied with the EC's handling of the compilation of the new voters' register.
77% of those who participated in the survey said they were satisfied.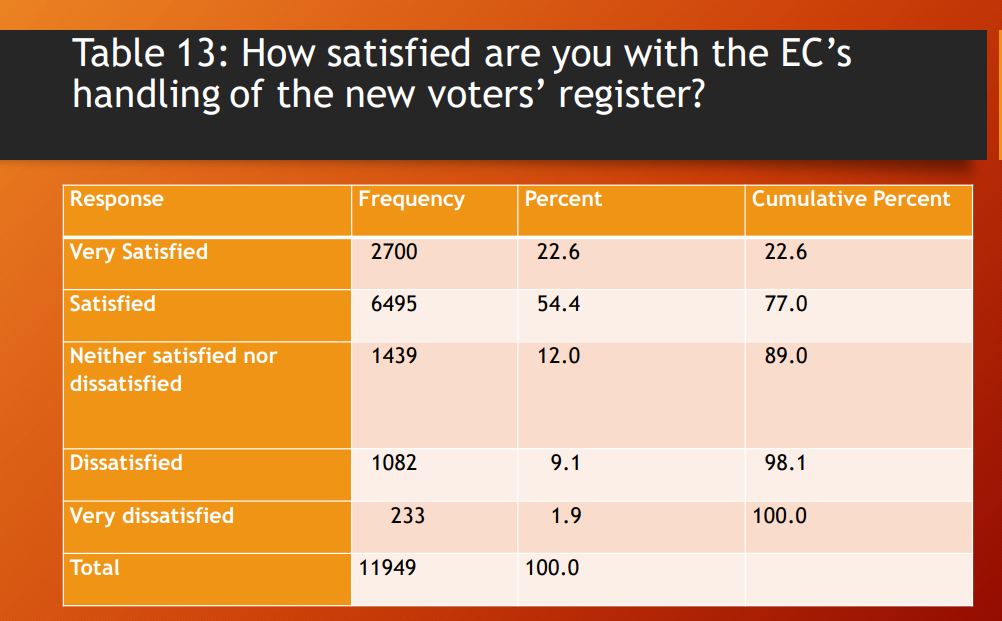 Regarding the election management body's management of processes leading to the general elections which are twelve (12) days away, 76.4% of the respondents said the EC had handled the processes well.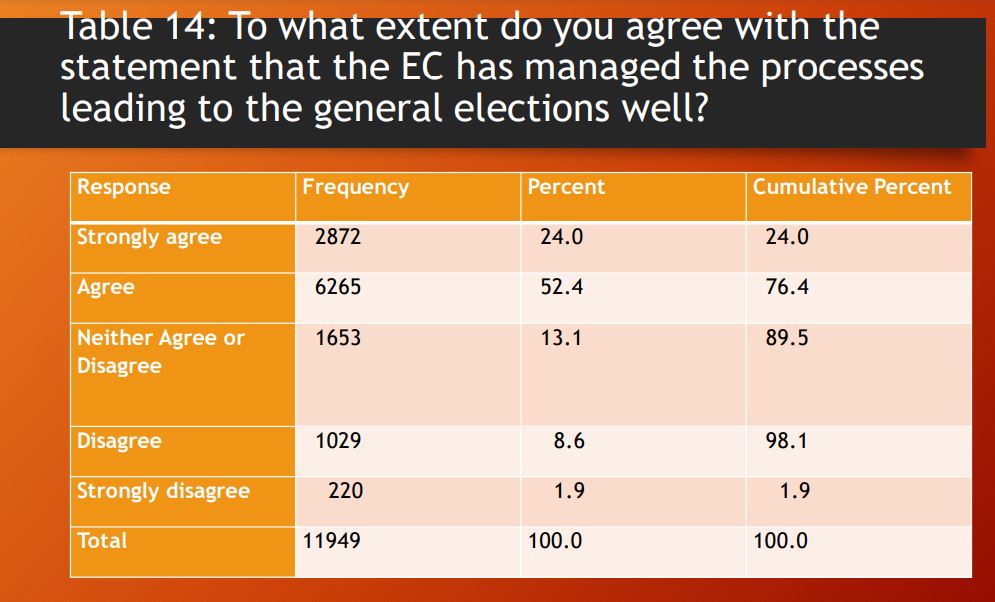 On the overall preparedness of the EC to conduct the elections on December 7, almost 64% of the respondents were in favour of the commission.
Almost 24% of the respondents rated the EC average.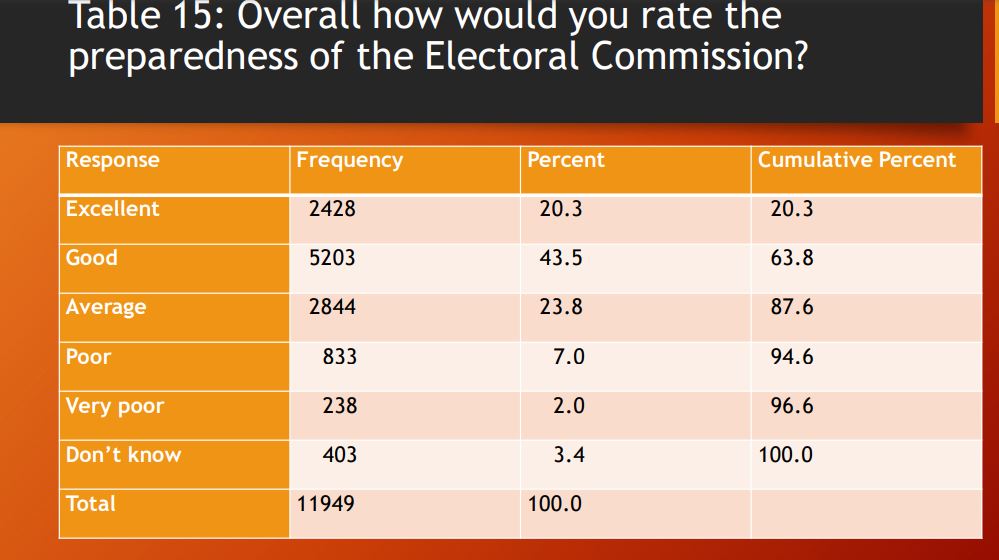 However, 9% of the respondents think the EC is not adequately prepared for the elections.
3.4% of the almost 12,000 persons who participated in the University of Ghana survey were indifferent regarding the EC's preparedness.
In October this year, a survey conducted by the Ghana Center for Democratic Development (CDD-Ghana) mirrored similar responses.
CDD's survey sampled 2,400 adults from across the country.
Per the survey, "the public expressed broad confidence in the integrity and competence of the EC and its ability to deliver free and fair Election 2020".
The survey also found that "Levels of trust in the EC and other non-party state and non-state bodies directly and indirectly involved in delivering peaceful elections with credible outcomes are generally high, particularly for the military, police, and media".
CDD's findings of the survey concluded that the majority of its respondents believed the EC was adequately prepared for the December 7 elections.
"They deem the EC's level of preparedness, together with other election-related state and non-state agencies (particularly the military and police), adequate. Most importantly, they express broad confidence in the EC and allied bodies' ability to deliver credible Election 2020."
Notwithstanding, there were concerns about the vote count and result transmission process.
"Serious concerns remain about the integrity of the vote count and result transmission process. A large minority – more than 4 in 10 – express concerns about the wrong vote tally being announced, and about a third are not confident that their vote would be counted (concerns that are far higher than 2016). This is the likely reason why a substantial majority of respondents want to see independent domestic and international observers present for the polls," CDD's survey revealed.
Below is the University of Ghana survey