Ghanaians likely to pay more for goods over China port closure – GUTA
The Ghana Union of Traders Associations (GUTA) has expressed concern over the partial closure of the third-busiest global container terminal, Ningbo-Zhoushan Port in China, as a port employee has tested positive for COVID-19.
The port, since last Wednesday, has not published any updates on its operations following the halt in all inbound and outbound container services at its Meishan terminal.
With this closure being the second time this year that China has suspended operations at one of its key ports, GUTA said it would affect the operations of its members, as the Asian country remains a major source of goods imported into the country.
The President of GUTA, Dr Joseph Obeng, said the situation would "put another layer of burden on the stress of doing business especially under the huge effect of COVID-19 which has seen problems with logistics, especially with containers for the shipping lines."
He explained that there would be pressure on other ports as goods from Ningbo must be transported to alternative ports for shipment.
Consequently, it would add to the cost of doing business.
"This definitely is going to lead to increment in costs, then, of course, the ripple effect will get to the final consumer, and that is for sure. But as to how negligible or significant it is, depends on the difference in pricing it would bring to bear," Mr Obeng emphasised.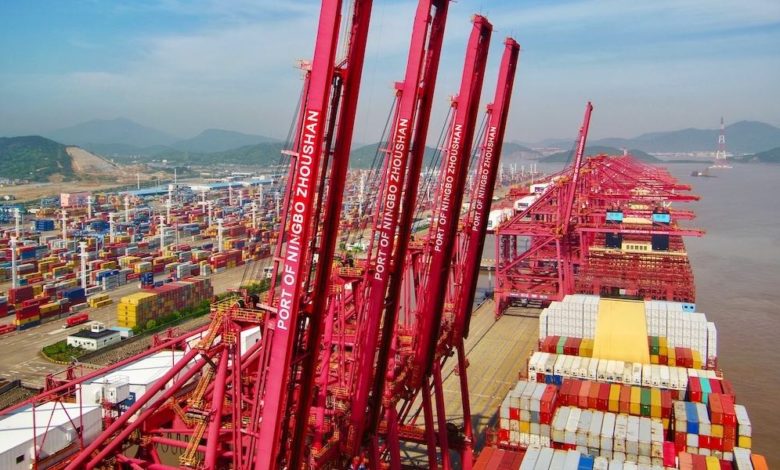 Analysts concerned over Ningbo-Zhoushan Port closure
Already, analysts have noted that China's 'zero tolerance' approach toward COVID would exacerbate the already tense supply chains this year, with some warning that this may not be the last closure at a port as long as Beijing continues to take this stance.
Dawn Tiura, Chief Executive Officer (CEO) of Sourcing Industry Group, an association for the sourcing and procurement industry, said China's stance would lead to severe supply chain consequences.
In a Bloomberg News report, Shipping firm Yang Ming Marine Transport Corporation warned clients of potential "port congestion" due to the partial closure in an advisory on Monday.
Orient Overseas Container Line Limited has also reminded customers to check terminals before arranging for their containers to be sent to Ningbo in a Saturday notice.
Maersk said Friday it is having vessels on services between Asia and South America call at the Meishan terminal and that all will omit Ningbo this month.
READ ALSO: GUTA Opposes Govt Decision To Permit Nigerians In Retail Trade