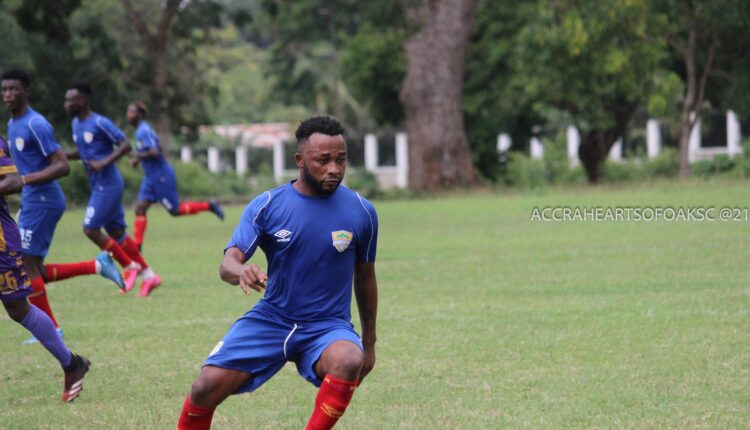 Gladson Awako pictured with Hearts of Oak teammates in training after long absence
Gladson Awako has been pictured in Hearts of Oak training for the first time since September to end speculation about his future.
The midfielder joined the first-team training on Wednesday having trained with the youth side, Auroras, on Tuesday after ending his unsanctioned break.
Awako promised to return to training following a meeting with Teshie Youth chief Original Nii Martey Laryea I on Monday.
The midfielder quit training with the Phobians in September and thought about leaving barely two weeks after completing the move.
Awako signed a two-year contract with Hearts of Oak in August, thereby severing ties with Great Olympics.
🚨 🅿🅻🅰🆈🅴🆁 🆄🅿🅳🅰🆃🅴 🚨

Gladson @Awako10_ happy to join his teammates at training. 🏃‍♂️#AHOSC#PositiveEnergy#Phobia110 pic.twitter.com/ZjKYiRS8Iz

— Phobians – GPLChampions🏅🏆 (@HeartsOfOakGH) November 24, 2021