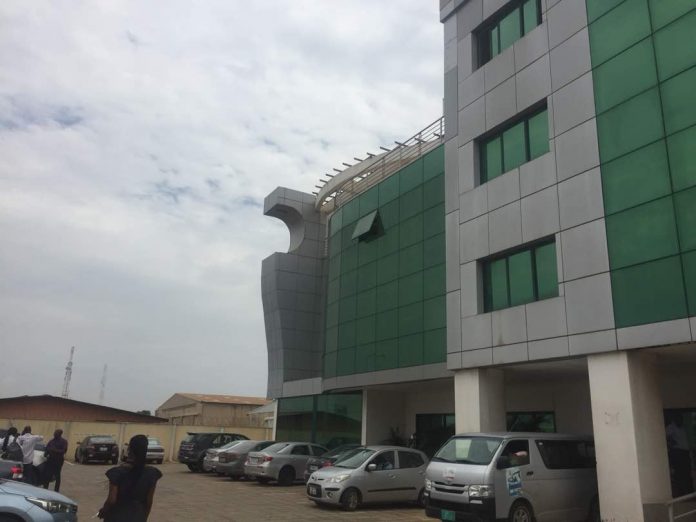 Glo escapes closure of head office over unpaid taxes
Glo Ghana Tuesday morning escaped the near closure of its Head Office on the Spintex Road when it issued Cheques for GHc 2 million out of GHC 10 million it owes in unpaid taxes.
Officers from the authority's Debt Management and Compliance Enforcement Unit descended on the company demanding the payment of the tax arrears.
After more than an hour of negotiations held behind closed doors, the authority took the decision to seal the Spintex office with its tape but was called back by the Glo management for further negotiations.
At the end, they agreed to pay GHc 2 million.Mr. Kwasi Bobia-Ansah, the Assistant Commissioner Communications and Public Affairs of the GRA, said the company had been directed to come to the authority's offices to discuss timelines for paying the difference.
By 11.30 a.m. a number of workers began to walk out of the office carrying their bags in anticipation for the closure.
But some unhappy ones complained about the closure.
"They will collect the money and cripple the business. One they cripple the business, we'll go back to where we're coming from.
"This will never have happened in Nigeria. Eventually, we'll pay this money but I'll reputation would have been damaged. How would you repair the injured reputation," one of them was heard saying.
This is not the first time the GRA is shutting down the offices of Glo.
On July 26, 2017, the GRA closed down Glo's offices over unpaid taxes.
The telecom operator's offices at the Industrial area and Spintex Road were shut down by a GRA task force.
According to the authority, GLO at the time had failed to pay 11, 884,396.89 million Ghana cedis in taxes.
The GRA at the time noted that the company had since June 10, 2016, failed to fulfil its tax obligations in spite of numerous reminders and cautions from the GRA.
source: Graphic Online