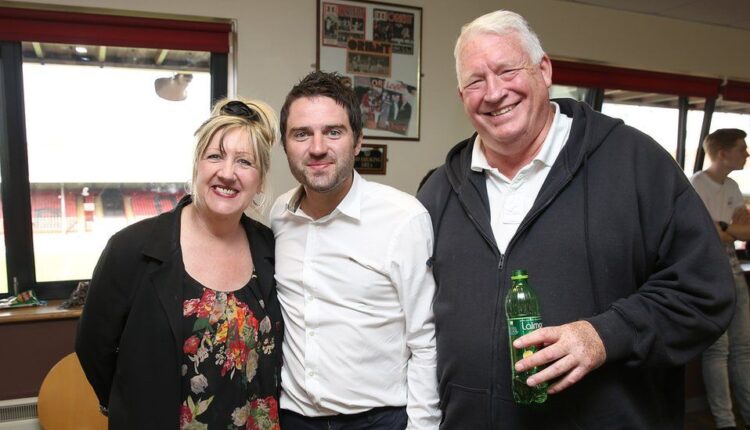 Gogglebox regular Pete McGarry dies at 71
Tributes have been paid to Gogglebox regular Pete McGarry, who has died after a short illness at the age of 71.
Top Gear host Paddy McGuinness said it was "such a shame", describing the Clacton native as "one of the OGs".
OG stands for "original gangster" but is more likely intended as "original Goggleboxer" in this context.
McGarry initially joined the Channel 4 program for its second series in 2013 along with his wife Linda and her son George Gilbey.
Linda and Pete returned to the show for the seventh series in 2016 and continued to appear as series regulars up to 2020.
Channel 4 said McGarry died at the weekend with his family by his side and that he would be "dearly missed" by the Gogglebox team.
It said his family had requested privacy and that his death was not related to the coronavirus pandemic.
Pete and Linda combined their TV appearances with their roles as foster parents to more than 100 children over the last 20 years.
"I always say all you need to be a foster parent is a spare room, a sense of humor and a good heart," Linda told the Daily Star in 2016.
From sofa to stardom
Gogglebox is one of Channel 4's biggest hits, regularly attracting a consolidated audience of more than six million viewers.
The show sees members of the public give their opinions on a variety of television programs broadcast that week.
It began airing in 2013 and made stars of some of its contributors, among them Scarlett Moffatt and Reverend Kate Bottley.
George Gilbey went on to appear in Celebrity Big Brother after appearing on the Gogglebox, which is produced by Studio Lambert.
Earlier this year the production company was forced to defend its record after facing allegations of poor staff welfare.
It said it took the welfare of its staff "extremely seriously" and had "support systems in place" for its employees.
Last year Gogglebox lost another of its regulars when June Bernicoff died at the age of 82.