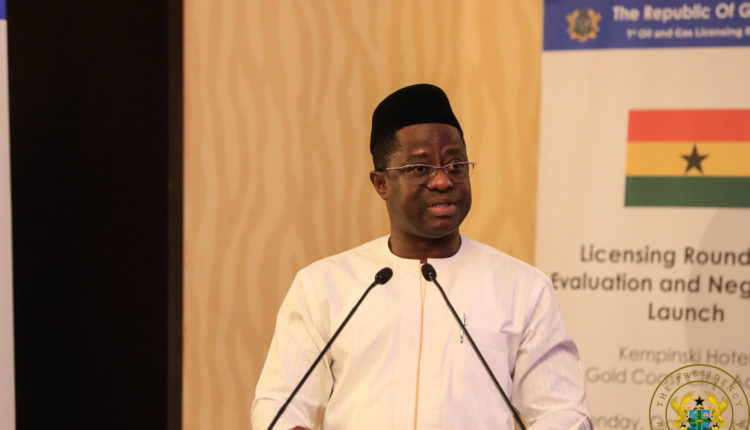 Gov't clears over GH₵2 billion owed ECG – Amewu
The more than GH₵2 billion Electricity Company of Ghana debt the Mahama administration left behind has been cleared by the government, Energy Minister, John Peter Amewu, has said.
Speaking at a press briefing in Accra on Tuesday, the Energy Minister said by December 2019, the government had cleared all its electricity bills and had a credit balance of GH₵500 million with the ECG.
Recounting happenings prior to the NPP assuming office, Mr Amewu explained that, "as of December 2016, when the National Democratic Congress (NDC) left office, the bill owed ECG by the government at that time was GH₵2.63 billion."
"The NPP, on assumption of office, ensured that it was current on all the bills incurred during its tenure, from 2017 to date. On the average, President Akufo-Addo has paid GH₵2 billion annually to cover its bills with the ECG," he stated.
The government's ECG debts are often arrears from state subsidies and the failure of ministries, departments and agencies to pay their electricity bills.
In 2012, the ECG began the installation of prepaid meters in offices belonging to MDAs.
The measure, which was a directive by the then Vice-President, John Dramani, in 2010, was to curb the abuse of electricity consumption at the MDAs, while the government took the necessary action to clear its huge indebtedness to the ECG.
Prior to the exercise, the government's indebtedness to the ECG, which had piled up over the years, stood at GH¢80 million.
But years down the line, the state was still indebted to the ECG, thereby crippling the entire value chain of power production, as the power distributor failed to live up to its financial obligation to the Volta River Authority, the Ghana Grid Company and independent power producers.
But to prevent a recurrence of such debts from subsidies, Mr Amewu revealed that the government had already made some payments to ECG for the COVID-19 electricity relief that was introduced for a period of three months–April to June.
President Akufo-Addo, in a bid to cushion citizens within the period of the ravaging coronavirus, announced an electricity relief package for Ghanaians.
It included subsidies for businesses and free electricity for those who consume below 50 kilowatts.
Gov't to absorb electricity bills of vulnerable, 50% subsidy for others – Akufo-Addo