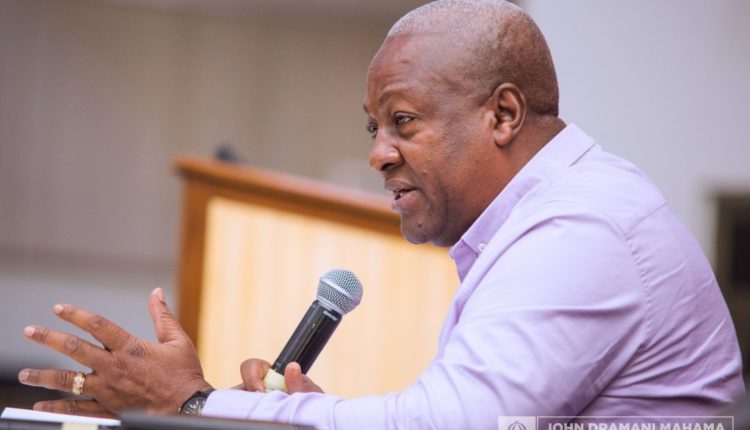 "Gov't has no business interfering in the running of the universities" – Mahama
Flagbearer of the National Democratic Congress (NDC), John Dramani Mahama has lashed out at the government for constantly interfering in the running and management of public universities across the country.
According to the flagbearer, the government has no business interfering in the running of the universities, noting that the universities have their own autonomous structures in place to deal with their administrative issues.
Speaking at meeting with the National Executives of the University Teachers Association of Ghana (UTAG), Mahama expressed his disappointment and reiterated his commitment to promote full autonomy in the universities when he comes back as President in 2020.
"The NDC will continue to promote greater academic freedom in the universities," he said.
He added that the NDC will ensure that each and every University remains autonomous and conduct their affairs without the intended interference in their activities.
Reacting to the Public Universities Bill, he said "Every University based on its diversity and what its objectives are, must have its separate Act…if there are issues with the Act [that established a university], we can amend the Act for that particular university. "
Mahama therefore cautioned government against its actions that are affecting cordial engagements among lecturers and  management, and ultimately affecting teaching and learning.