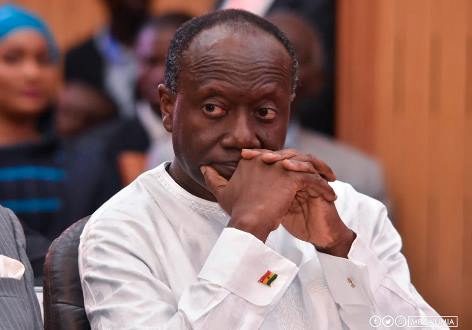 Gov't must review policies to avoid borrowing – IFS Fellow
A research fellow at the Institute of Fiscal Studies (IFS) says some government budget allocation needs to be reviewed as it only adds to borrowing by the country.
Dr Saeed Boakye says the expenditure of government always exceeds the revenue generated which forces the country to borrow so there is the need to cut out some allocations.
He said that some policies of government need to be reviewed because of the huge amount of money required to make these policies sustainable and realistic.
The IFS Fellow said Free senior high school (SHS), Planting for Food and Jobs, amongst other policies have to be reviewed to help government to avoid more borrowing.
"There are people who can pay for their children's fees so there is no need to make senior high school free for all students but rather give that opportunity to those who cannot afford the fees.
"Free SHS is very expensive for government but because it is a campaign promise, the government wants to fulfill it at all cost," he said.
Dr Boakye added that government should assess these policies and identify areas that it cannot continue and those that cannot be implemented now.
He suggested that, there should be a reduction in the expansion of policies whose cost affects the public purse greatly.
Dr Saeed says the country's fiscal position is not strong due to the ineffective budget allocations successive governments have been making over the years.