Gov't rules out sale of Kotoka Airport but staff invoke curses over privatisation fears
The Ghana Airport Company has said government has no plans to sell off the Kotoka International Airport.
But it has not stopped a section of the staff from staging a protest and invoking curses.
On Wednesday, the agitated workers from Kumasi, Tamale and Accra, were clad in red, holding placards, eggs, churning songs and invoking curses to register their displeasure.
The workers are convinced management intends to privatise all government airports in the country.
They are accusing management of being in bed with the Aviation Ministry to hand over the airports to the Turkish company.
A member of the senior staff union who has worked with the company for 18 years, Almond Quartey, in an interview with Joynews monitored by theghanareport.com explained how the transfer will affect them.
"You know if a private man comes in, obviously, some of the benefits will change. The salary structure will change, benefits will cease so we don't need it at all.
"The partnership is not going to be favorable to workers. Each and every worker here are going to fight, we are very serious," he said.
According to him, the move is unnecessary and must be avoided.
Supporting his stance, the General Secretary of the Public Service Workers Union, Trades Union Congress, Bernard Adjei, who led the protest, mentioned that there will be an engagement with management to register their concerns.
"We have been confronted with such a situation. So, as responsible citizens of this country and a responsible union, we are using the structures and all the avenues and resources available to us to deal with this matter.
"What we want to assure you is that we will not sit down and allow anything to be done at the detriment of workers," the General Secretary assured.
But barely 48 hours after the demonstration, the Aviation Ministry has dismissed the privatisation claim.
"The Ministry of Aviation wishes to unequivocally inform the general public and the good people of Ghana that the Kotoka International Airport is not for sale and no such deal has ever been conceived," the ministry explained in a statement.
The statement signed by Oboshie Sai-Cofie however said it has received a strategic partnership proposal from a Turkish company.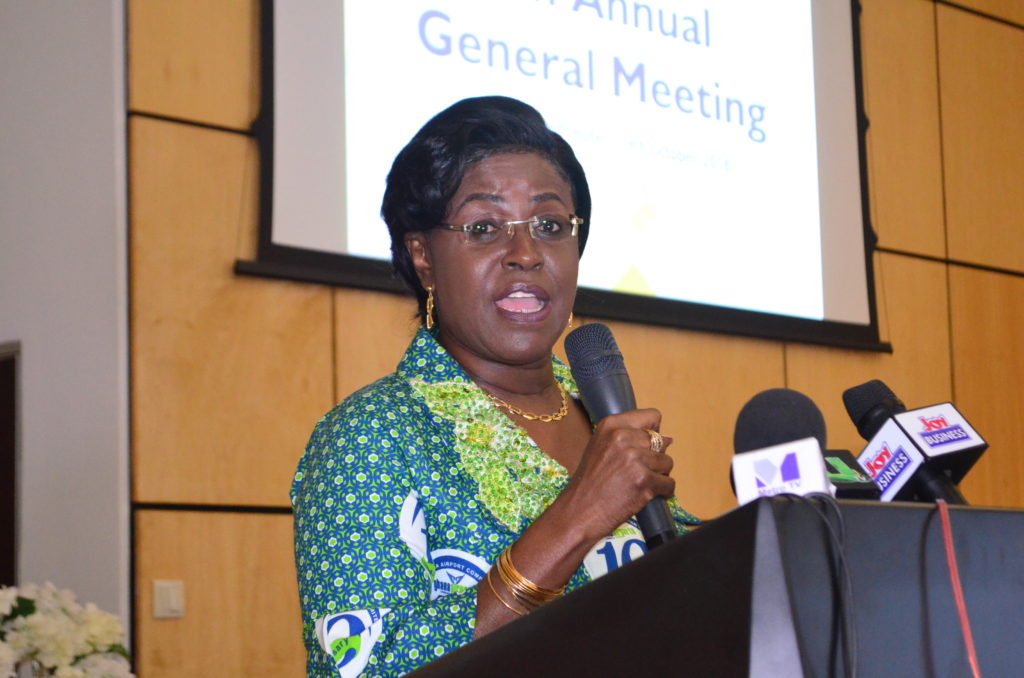 "…a proposal for a Strategic Partnership Arrangement has been received from TAV-SUMMA Consortium which is yet to be considered," part of the statement read.
This is the second time the issue of privatisation has come up within the aviation sector.
In April last year, workers had demonstrated to register their displeasure over the same issue.
And in September, they again followed up with a petition to President Akufo-Addo to intervene in the matter.