Gov't settles trainee nurses' allowance for 2018/2019 academic year
The government says it has paid "the final part" of allowances due trainee nurses for the 2018/2019 academic year.
A statement from the Ministry of Health said the monies were paid on Thursday, August 8, 2019.
"This is in fulfillment of the government's commitment to the restoration of the Nursing Trainees allowance in 2017," the statement said.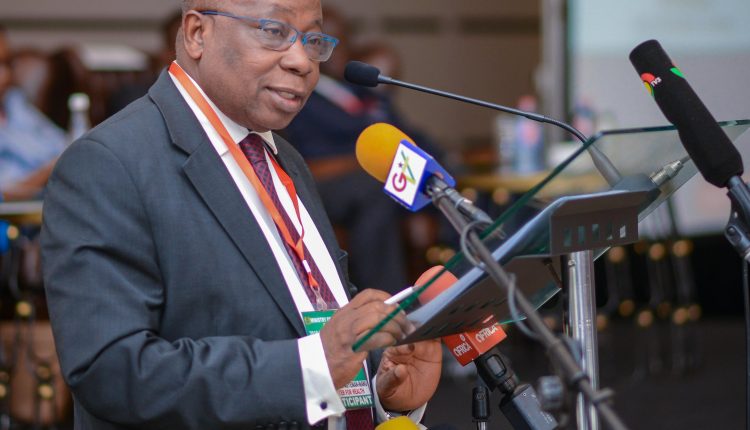 It added that "each trainee nurse received an amount of GH¢400 for 10 months in each academic year to support their academic and clinical work."
The Ministry said a total of GH¢198.2million was released from September 2018 to June 2019 to pay all trainees in public health training institutions.
Challenges with payment
The Health Ministry in its statement has assured trainees who have challenges accessing their monies of due payment.
It said the Ministry" is also working assiduously to ensure that trainees who could not receive their allowances owing to challenges with the Ezwich cards are paid immediately."
Trainees who have other challenges with payment have been advised: "to contact the Heads of their schools for redress."
Controversy surrounding the allowances
The allowances of both teacher and nurse trainees were withdrawn by the erstwhile NDC administration after it complained they limited the intake into the training institutions.
It was further argued that it was unfair for nursing and teacher trainees to receive allowances when other tertiary students didn't enjoy same.
The then-candidate Nana Akufo-Addo, as one of his campaign promises, pledged to restore the allowances.
The delivery of same has, however, faced stiff resistance with some experts and the now opposition NDC arguing that the payment of allowances limits the number of intake into the training institutions.
Reintroduction of nurses trainee allowance cowardice – Kweku Baako
It has also been argued that the government scraps the allowance and uses the monies to improve infrastructure.
In place of the allowance, student loan schemes have been proposed.
Irregular payments of the allowance
There have, however, been pockets of demonstrations by the trainees over irregular payments of the allowances.
In March 2019, Health Minister Kwaku Agyeman Manu, noted all arrears had been cleared.
"Sometime last year by December we owed but all that has been cleared," the Minister said at a press briefing.
What else did the Minister say?
The Minister also said some nurses who have constantly picketed the Ministry over non-engagement have been employed.
"These days when you come there [Health Ministry] you won't see them in red bands, they are all in the field working," Mr. Kwaku Manu said.