Disregard advertisement GRA is not recruiting – Commissioner-General
The Ghana Revenue Authority (GRA) has debunked advertisement circulating on social media that the Custom Division of the GRA is recruiting Officer Cadets.
For the avoidance of doubt, GRA says, it is not recruiting officers and therefore urges the general public to disregard the report.
In a statement issued by the Commissioner-General and sighted by theghanareport.com, the Authority says, "persons who deal with any individual or group purporting to be representing the GRA do so at their own risk"
Read full statement below: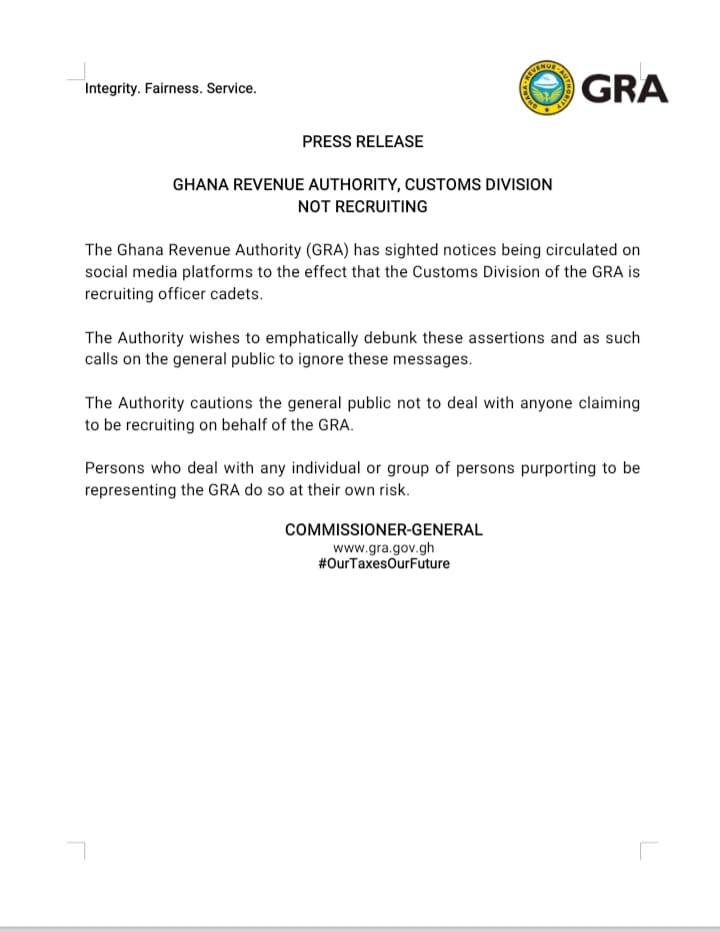 This is not the first time a state institution is cautioning the general public to be mindful of unscrupulous recruitment agents.
In October 2018, the Western Regional Command of the Ghana Immigration Service issued a statement cautioning the general public against an ongoing recruitment scam.
The Prison Service also in April 2018 issued similar statement cautioning the public against recruitment scam.