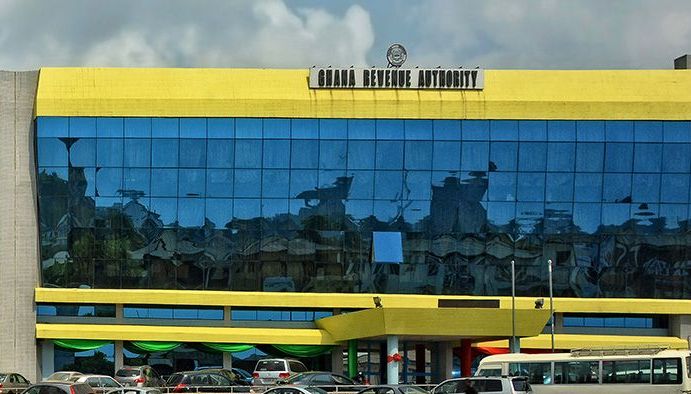 GRA to sanction officials in bribery allegations over TIN registration
The Ghana Revenue Authority (GRA) has cautioned that it will not spare any of its officers who will be implicated in taking bribes before registering people for Tax Identification Numbers (TIN).
There have been allegations that some officers have been demanding money from taxpayers before registering them.
The issue is also cited as contributing to delays in the registration process in some instances.
But the Principal Revenue Officer at the GRA, Eric Anthony tells Citi Business News such officials will not sail through with their act.
"Any staff who works under the command has been adequately warned that TIN is not paid for; it is a free service from the Republic to the citizenry so there should be no occasion that anybody should pay anything before being issued the unique number," he stressed.
He however lamented the quest by some Ghanaians to facilitate processes by giving out cash or other favours.
"If we the citizens of Ghana do understand that TIN is not paid for, and it is within our rights to go and take the number for free, why do we have to accept to give money to the tax official in a bid to get the TIN? So in a way if you did that and you didn't take your receipt for the money you have paid, then you have contributed to some form of illegality."
Enforcing TIN
The Tax Identification Number has been a major policy being adopted by the government to meet its revenue targets.
Enforcement of the policy has involved the restriction of access to essential public and private sector services such as registration of a new business or renewal of the license of a business, acquiring a passport, obtaining a driver's license, acquiring land documents, opening a bank account, among others.
The Ghana Revenue Authority is highly confident of the move as the number of signees keeps increasing over the months.
Presently, the Authority has registered about two million people and issued them with their TIN numbers.
More GRA offices needed for TIN collection?
Meanwhile the Ghana Revenue Authority has indicated that it will tread cautiously if it is to establish new centres for revenue collection.
Mr. Eric Anthony tells Citi Business News that it shouldn't cost the outfit more in creating new centres compared to the revenue it can generate.
Tax Analyst, Abdallah Ali Nakyea has suggested the need to increase the collection centres if the GRA should attract more people to register for their Tax Identification Numbers.
About two million people have so far registered for their TIN numbers.
Though he admits to possible constraints in some parts of the country, Mr. Eric Anthony maintains that the GRA will be guided so as to avoid duplicating offices.
"I think the issue is with our preparedness as citizens to voluntarily walk to the tax office and make declarations. We have eighty offices across the ten regions of the country and we cannot have them in a mosaic form. But where the need arises, we have collection points and sub-offices as well," he observed.
source:citibusinessnews